But before rhetoric becomes reality, Brazil must first get to the underwater reserves, among the world's deepest, and then manage a massive influx of wealth -- a formidable task that has left other national economies awash in corruption and even greater gaps between the rich and poor.
Jockeying for a cut of the proceeds has already begun.
Military officials are calling for increased military spending, stressing the need for a nuclear submarine program and new fighter jet fleet to protect the oil from rivals.
The nine fields discovered in the last year are thought to hold 50 billion to 80 billion barrels of light crude -- more than four times Brazil's current proven reserves. With the find, Brazil could supply all of its own needs for nearly a century or become one of the world's top oil exporters.
Even getting to that point will test the state-run oil company Petroleo Brasileiro SA, which has decades of experience in deep-water drilling.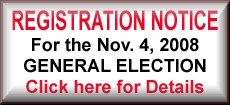 The oil fields will be the most complicated and costly it has ever developed. Analysts say the project will require at least a $600 billion investment over 30 years.
The deep-water reservoirs lie some 185 miles offshore in the Atlantic, more than a mile below the ocean's surface and under another 2.5 miles of earth and corrosive salt. The salt beds can break loose and shear off piping, making it one of the toughest substances to drill.
Given those conditions, rough ocean currents and floating rigs, the technology required to tap Brazil's so-called "pre-salt" oil is on par with that needed to land a man on the moon, said Eric Smith a drilling expert at the Entergy-Tulane Energy Institute at Tulane University in New Orleans.
"If you were doing this with a drill from atop the Empire State building, about 1,000 feet up, you'd be trying to hit a target on 34th Street the size of a quarter," said Smith.
"Then you've got to go down an equivalent distance to reach the oil, and it might not be on 34th Street, it might be on 42nd Street," he said.
Petrobras will use seismic imaging to map the reserves, but even that will not provide a clear view under the salt, which blurs images, said Judson Jacobs, director of upstream technology at Cambridge Energy Research Associates in Cambridge, Massachusetts.
Drilled wells must also withstand crushing pressure of extreme depths, Jacobs said.
But there are logistical problems beyond engineering.
The recent record prices for oil have led to global shortages of drilling equipment just when Brazil needs it most. The country will have to rent 138 drilling platforms -- or build them for as much as $1.7 billion each -- and find at least 200 ships to transport oil and gas over the next 30 years, a mid-September study by Brazil's national development bank found.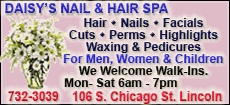 The financial spillover could begin with Brazil's dormant shipping industry and create tens of thousands of jobs, Silva has said.
Silva appointed a cabinet-level committee to draft plans for restructuring the oil industry to accommodate rapid growth. That committee is expected to recommend a new state-owned oil company negotiate contracts for the pre-salt finds.
Still, some consider that a return to nationalism -- and an unfair rebuff of Petrobras shareholders, whose capital largely financed the most recent discoveries and who expect returns.