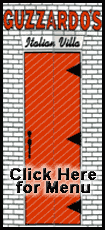 In Vienna, the stock exchange has been suspended until midday after stocks tumbled 10 percent at the opening bell, and in Russia representatives of the MICEX and RTS exchanges said they suspended regular trading until further notice under orders from financial regulators.
This week's coordinated interest rate cuts by the world's central banks to thaw frozen credit markets and boost investor confidence have fallen flat as markets remain gripped by fears about the scale and depth of the likely global recession.
"Overall it's the fact that despite the huge fire-fighting efforts of central banks worldwide we still haven't seen any thawing of interbank lending that is going to be causing the most concern now," said Matt Buckland, a dealer at CMC Markets in London.
"Again the LIBOR (London Interbank Offered Rate) rate at midday will be closely watched to see if there's any signs of easing here and it's going to be this plus the next stages of government intervention..that will dominate," he added.
The latest woes in Europe came after the Dow Jones index in the U.S. closed 678.91 or, 7.3 percent lower, at 8,579.19, its first close below 9,000 in five years. The slide on the Dow was partly fueled by the decision of credit-rating agency Standard & Poor's to review its rating on General Motors Corp.
The Dow's seven-day decline of 20.9 percent is the largest since the seven-day plunge ending Oct. 26, 1987, when the Dow lost 23.8 percent. That sell-off included Black Monday, the Oct. 19, 1987 market crash that saw the Dow fall nearly 23 percent in a single day.
In Japan, the benchmark Nikkei 225 index in Japan 881.06 points, or 9.6 percent, to 8,276.43, its lowest closing level since May 2003. It was its biggest one-day percentage loss since the stock market crash of October 1987 and meant that the Nikkei lost nearly a quarter of its value during the week.
"Investors were gripped by fear," said Yutaka Miura, senior strategist at Shinko Securities in Tokyo.
Finance ministers and central bankers from the Group of Seven industrialized nations are due to meet later Friday in Washington to address the financial meltdown but analysts are skeptical that they can do anything to soothe concerns about the world economy. US President George W Bush is due to make an address to the American people later in the day.