Going into Friday's session, losses for the year add up to a staggering $8.3 trillion, according to preliminary figures measured by the Dow Jones Wilshire 5000 Composite Index, which tracks 5,000 U.S.-based companies representing almost all stocks traded in the U.S.
Global markets continued the intense selling Friday. European bourses were hammered, with Britain's FTSE-100 down 7.3 percent, German's DAX down 7.7 percent, and France's CAC-40 down 7.5 percent. Asian stock markets plunged, with the Nikkei 225 down 9.6 percent and the Hang Seng lower by 7.2 percent.
A stream of selling forced exchanges in Austria, Russia and Indonesia to suspend trading, and the rout in Australian markets caused traders to call it "Black Friday."
Central banks around the world were forced to cut interest rates this week after continuing problems in the credit market triggered concerns that banks will run out of money. Analysts have described the mood on trading floors as panicked, with investors bailing out of stocks on fears there is no end in sight to the financial carnage.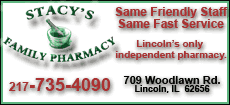 Finance ministers and central bankers from the Group of Seven nations will meet Friday to discuss the economic meltdown. One of the potential remedies expected to be discussed at the meeting in Washington is for governments to guarantee lending between banks.
President Bush is also scheduled to make a statement Friday morning about the financial turmoil. But, words are unlikely to stave off another brutal day, with futures pointing to another volatile session.
Dow futures were down 185, or 2.2 percent, to 8,413 two hours before the market opening. Standard & Poor's index futures fell 20.10, or 2.2 percent, to 892.70. Nasdaq-100 futures declined 4.50, or 0.35 percent, to 1,267.50.