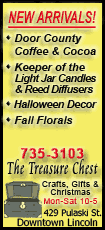 "The whole market has lost confidence in everything," said Mark Pervan, senior commodity strategist with ANZ Bank in Melbourne. "Everyone is worried about global growth, and oil is the front line commodity for that. There's just a lot of panic and fear in the market."
Investors have been unimpressed by interest rate cuts by the U.S. and other leading central banks this week to help unclog the credit markets and promote lending. A credit crisis that began last year in U.S. sub-prime mortgages has spread across the globe, forcing governments to spend hundreds of billions of dollars to bail out banks, brokerages and insurance companies, and fears are growing it will sink the wider economy.
All European stock markets were deep in the red, following sharp losses in Asia and the U.S. Britain's FTSE 100 was down 5.3 percent, while Germany's DAX was 7.9 percent lower. The Dow Jones industrial average closed down 7.3 percent to fall below the 9,000 mark for the first time since 2003 as Japan's Nikkei 225 plunged 9.6 percent.
"The problem is no one really knows how far and deep this will go," Pervan said. "But we can see from the size of the rescue packages, this is a really serious deal. This isn't a normal bear market."
What was initially a seizure in credit markets has now become a real threat to economic growth around the world, causing an energy watchdog to slash its forecasts for oil demand over the next two years.
The International Energy Agency cut its forecast for oil demand by 240,000 barrels per day this year and by 440,000 barrels per day in 2009. It also said the credit freeze is hurting the supply side of the oil industry,"with independent producers and, potentially, several Russian operators seen as particularly at risk.".
But with economic growth in danger, oil investors are mostly focused on demand issues, even overlooking signs that the Organization of Petroleum Exporting Countries may cut production.
OPEC said Thursday it will hold an extraordinary meeting Nov. 18 to discuss how the widening global financial crisis is affecting oil prices.