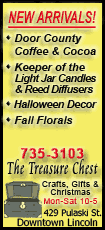 Wells Fargo said late Thursday it had ended talks with Citigroup and was moving ahead to acquire all of Wachovia's banking and other operations. It said the deal would not require aid from the Federal Deposit Insurance Corp. or any other government agency.
"We're pleased Citigroup has abandoned its efforts to interfere with Wachovia's planned merger with Wells Fargo," said Wachovia spokeswoman Christy Phillips-Brown in an e-mail to The Associated Press. "We look forward to completing our merger with Wells Fargo, which we have always believed is in the best interest of shareholders, employees, creditors and retirees as well as the American taxpayers, and it imposes no risk to the FDIC fund."
Wells Fargo said it expects the deal to be completed by the end of the fourth quarter. In a statement issued by the company, Wells Fargo Chairman Dick Kovacevich called the deal "an incredible fit."
In a brief statement, the Federal Reserve said that it would "immediately" begin consideration of the request by Wells Fargo to acquire Wachovia.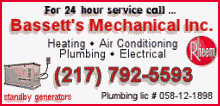 Citigroup backed out of negotiations with Fed officials and Wells Fargo on Thursday, ending a nearly weeklong battle for Wachovia Corp. after the banks failed to come to a resolution over how to split up the Charlotte, N.C.-based bank.
While Citigroup decided not to ask that the Wells Fargo deal with Wachovia be prohibited, Citigroup said it remains willing to complete its original deal with Wachovia.
New York-based Citigroup said it believes it has strong legal claims against Wachovia, Wells Fargo, and their officers and directors for breach of contract and plans to pursue its claims "vigorously."
Citigroup came to the rescue of an ailing Wachovia when it agreed last Monday to buy Wachovia's banking operations for $2.1 billion in a deal brokered by the Federal Deposit Insurance Corp.
Slammed over the past year by defaulting mortgages, Wachovia was in considerable trouble. Wachovia disclosed in court documents that it agreed to the acquisition "with the understanding that a seizure of its banking assets later that day by the Federal Deposit Insurance Corp. would occur" unless it accepted Citigroup's proposal.
"We did not seek the Wachovia transaction; Wachovia brought it to us," said Citigroup Chief Executive Vikram Pandit in a statement.
Four days later, San Francisco-based Wells Fargo stunned Citigroup by announcing that Wachovia's board had agreed to an $11.7 billion all-stock offer. Originally, the deal was valued at $15.1 billion, or $7 a share, but Wells Fargo stock has declined since it was announced.
"Without our willingness to engage in this transaction, hundreds of billions of dollars of value would have been seriously threatened," Citigroup said in a statement. "We stood by while others walked away. Now, our shareholders have been unjustly and illegally deprived of the opportunity the transaction created."
The battle for Wachovia moved to both state and federal court over the weekend. Citigroup charged that Wells Fargo violated an exclusivity agreement it had with Wachovia.
On Monday, the parties agreed to a legal standstill, which was extended on Wednesday and set to expire Friday morning.
Federal Reserve officials had been working this week with Citigroup and Wells Fargo to try and reach a quick resolution and avoid a lengthy court battle. But the parties could not come to an agreement on how to divide Wachovia's assets, including its risky mortgage and complex investment portfolios, according to two people close to the talks. The people agreed to speak on condition of anonymity due to the sensitivity of the matter.