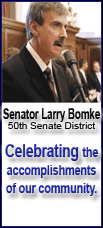 David Healy, analyst for Burnham Securities, called S&P's warning "shooting at the life boats." But given the perilous credit situation, he added the best step for the automaker is to conserve liquidity and focus on its most important model changes.
It's time to "keep their powder dry," he said.
"They're limited on what they can borrow anyway," Healy said. "They have some liquidity. They have some contractual borrowing power from the banks, which doesn't depend on ratings. They also have some assets they can sell."
GM announced a plan in July that calls for cutting $10 billion in costs and raising another $5 billion through asset sales and borrowing through 2009.
The Detroit automaker had $21 billion in cash and $5 billion available through credit lines at the end of June for total liquidity of $26 billion, but it has been burning through cash at a pace of more than $1 billion a month and needs about $11 billion to $14 billion on hand to keep operating.
GM shares plummeted $2.15, or 31.1 percent, to close Thursday at $4.76 after falling as low as $4.65. That low marked the automaker's lowest trade since March 15, 1950, according to the Center for Research in Security Prices at the University of Chicago. At that time, the Korean War was three months away from beginning, and gasoline cost 27 cents a gallon.
Ford Motor Co.'s stock fell 58 cents, or 21.8 percent, Thursday to close at $2.08. It had fallen as low as $2.03 earlier in the session, it's lowest price since June 1, 1983.
Analysts have voiced concerns that the ongoing slump in U.S. vehicle sales could last longer than they previously expected and could spread to other parts of the world, particularly Europe.
U.S. auto sales are down 13 percent through September compared with the same period of 2007, and J.D. Power and Associates on Thursday reduced its sales projections. It now expects U.S. new vehicle sales to total 13.6 million this year and 13.2 million in 2009, down from 16.1 million units in 2007.
Overseas sales in growing markets like Russia and South America been a bright spot for GM as U.S. sales slumped. GM said Thursday, however, that sales of its Opel and Vauxhall brands dropped more than 6 percent in Europe during the first nine months of the year -- a sign that the downturn is hitting economies globally and taking worldwide auto sales down with it.
The rapid growth of auto sales in China, the world's second-largest auto market after the United States, also has slowed sharply.