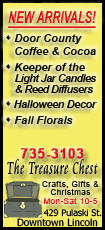 To be fair, how do you know if your ad in a publication is being read? Is it in a good spot, or is it next to, or in, a story or page full of stories that have little reader interest.

Yes, knowing if you are spending your money wisely is a tough decision. One that isn't readily verifiable. Perhaps you are having a poor month. But without advertising, would it have been a terrible one? Things are going great, yet maybe they are going great because of your reputation and skill as a merchandiser and it has little or nothing to do with your ads. Or maybe it has everything to do with your ads.

It was in 1870 that a Philadelphia merchant named John Wanamaker started the first advertisements in area papers. It was he who was attributed with the famous slogan "Half of my advertising dollars work very well, the other half don't. The problem is, I can't tell which do and which don't."

Today, the biggest retailers, franchisees and service businesses in the country are spending greater and greater sums of their money on the Internet. Now they wouldn't be doing that if they didn't believe these were the portions of their ad funds that do work.
In the year 2001, advertisers spent $7.1 billion on Internet advertising. Certainly no small sum, the amount of money geared toward reaching Web users has grown by 400 percent since then.
It is estimated that 2008 will see expenditures of over $27.5 billion in ad dollars going to online publications. By 2010, over $40 billion a year will be for online advertisements.
Of the top 50 businesses in money spent on Internet advertising, all are household names. They include AT&T, Verizon, Bank of America, Dunkin' Donuts, Dell computers, Best Buy, Comcast and Target, just to name a few. Every major retailer, restaurant chain and major service industry in America now places a significant portion of its yearly advertising budget in Internet advertising.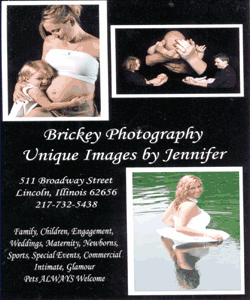 These facts show that the wave of the future is here now. The question is: Will you allow more time to go by before finding the best, most affordable way to promote your business, or will you join the Fortune 500 companies who already know a value when they see one?
We ask all you business owners and entrepreneurs to just take a moment to look at all the businesses you see currently advertising with us. (Click here for drop-down list.) They are some of the most successful in our community, and they know a good bargain when they see one.
We can help you by giving your ad exposure in three different and unrelated stories each day. That way, your ad is sure to be seen at least once by our avid readers, who read through, on average, 60,000 page reads a day.
We offer this opportunity to have at least 75 ads placed each month for only $85 to $600 a month in a location with over 9,000 unique visitors per issue.
We have a creative and technical staff that can produce an eye-catching advertisement, flier or insert that will be working for you 24 hours a day, seven days a week when readers want to see them. And did we say that your ad or flier can be linked to an e-mail or website? Or if you don't have a website, we can design a larger ad to be linked behind your regular ad.
Remember, once a story is posted to the Web, it is always there ... and so are your ads. Or are they your competitors' ads?
For more information and complete details on all the various ad programs available, contact Karen Hargis at 737-7418 or ads@lincolndailynews.com.
[LDN]