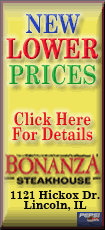 The company made the announcement early Saturday. Members of the Communications Workers of America last month rejected a tentative three-year agreement with Denver-based Qwest, after the previous contract expired Aug. 16.
Results of a ratification vote on the new agreement by union members are expected by Oct. 31.
The new deal calls for a 12.5 percent raise over the course of the contract and a pension increase of 3 percent for those who are eligible and retire from the company after Oct. 12.
The CWA represents Qwest workers in 13 states.