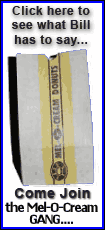 "Nothing has been decided," Mazda said in a statement received Saturday by The Associated Press. "Any important decision will be disclosed."
The move, should it happen, would be a symbolic retreat for U.S. automakers in Japan. General Motors Corp. similarly sold off its stakes in Japanese automakers in recent years.
Selling shares of Mazda, which makes the RX-8 sports car and Miata roadster, would furnish Ford with cash as it tries to turn around its business.
Ford has struggled amid a drastic downturn in U.S. auto sales, burning through nearly $11 billion of its cash stockpile in the past year. The Dearborn, Michigan-based automaker reported its worst-ever quarterly loss of $8.7 billion in the second quarter.
Speculation has risen the American auto icon may file for bankruptcy, although Ford has denied that. Ford's stock price has also suffered, plunging to its lowest level in 25 years.
Ford formed a capital alliance with Mazda in 1979, taking a 25 percent stake. That was raised to 33.4 percent in 1996 - a controlling share in Japan.
Over the last decade, Ford helped engineer a turnaround at once-struggling Mazda, sending executives and sharing technology and auto parts to cut costs.
Mazda, Japan's fourth-biggest automaker, has been a bright spot in Ford's otherwise-gloomy fortunes of late. Mazda posted a six-fold surge in profit in the April-June quarter.