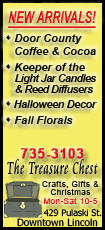 The $70 million "Dove Chocolate Center of Excellence" is the latest sign that the spotlight-shy Mars is breaking out of its shell as it tries to pound cracks into the long-held notion that Hershey is the real American chocolate company.
While Mars makes its surprisingly sharp-tongued attack, Hershey has struggled to cut costs by closing U.S. plants and blending cocoa butter substitutes into some of its chocolate candy - a step that has riled candy enthusiasts who say it dulls the flavor and feel of pure chocolate.
At the unveiling of its newly expanded Dove factory in late September, Mars Snackfood U.S. president Todd Lachman said - without naming Hershey - that cost-cutting competitors are "tricking" consumers with substitutes and outsourcing American jobs.
"The consumer is our compass, and we will always deliver 100 percent real, authentic chocolate products that have been manufactured here in the United States," Lachman said.
Mars also has pivoted its PR messages to chide its rival: Its premium brand Dove is "Made in the USA" and Mars can be trusted "to provide pure, rich chocolate," it says. And Mars is making its case just as it's leapfrogging Hershey as America's largest candymaker, with its $23 billion purchase of mint and chewing-gum giant Wm. Wrigley Jr. Co.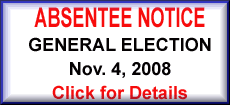 Meanwhile, Hershey is closing six plants - three in Canada and one each in California, Connecticut and Pennsylvania - in a move to cut costs and compete in faster-growing and cheaper regions. All told, Hershey is cutting about 3,000 U.S. jobs and expanding its operations in Mexico, India, China and Brazil.
While Mars will still lag Hershey's prized top spot in the U.S. chocolate market - which totals $16 billion - analysts agree that Hershey is facing a serious challenge.
Together, Hershey and Mars control better than two-thirds of the U.S. chocolate market, the world's largest. But Hershey's edge - currently about 42.5 percent to Mars' 30 percent, according to IRI/Neilsen data provided to Hershey - has slipped several percentage points in the last couple years as Mars has outmarketed and outmaneuvered Hershey, analysts say.
"I think that Mars sees a weakness and anyone who can get ahead in this economy is going to get ahead, even the secretive Mars," said Marcia Mogelonsky, a senior analyst with Chicago-based market research firm Mintel International Group Ltd.
Hershey defended itself by saying its plant closings are part of broader changes to ensure its long-term competitiveness. The company also said consumer taste-testers approved of the substitutes for cocoa butter, such as sunflower oil and palm oil. In Mr. Goodbar, for instance, the change lets the peanut flavor shine through, Hershey spokesman Kirk Saville said.
Besides, Hershey maintains that 85 percent of its chocolate lineup is pure, including popular items like Hershey's bars, Kisses and Reese's peanut butter cups. Even with a cocoa butter substitute, a Mr. Goodbar has more chocolate by percentage weight than Mars' Snickers bar, Saville said, and a Krackel has more than a Mars-made Three Musketeers.
"Hershey is chocolate," Saville said. "We've made the world's best chocolate for more than 100 years."
Hershey would not provide a list of the products in which it uses a substitute. But under the federal government's rules for food standards, Hershey cannot call those products "chocolate," and a keen eye can scan the packaging and ingredients list and figure it out, candy bar by candy bar.