The Dow Jones industrials were down 17 percent this week heading into trading Friday. Last week, stocks gyrated wildly because of the uncertain fate of the $700 billion financial rescue package that eventually was passed by Congress at the end of the week.
Valdes described Friday's trading, which saw the Dow trade in a range of 1,019 points and featured a 700-point drop early and two subsequent rallies into positive territory, as being driven by emotion. Overall, he didn't see a sense of panic, and was optimistic that better days were ahead.
Valdes described his fellow traders as "all worn out. Clients are screaming at them on the phones."
How are traders dealing with that frustration?
"A lot of smashed telephones," said Charlie Felten, a technician for the New York Stock Exchange - as many as three or four a day.
Companies that rely on Wall Street for part of their business are feeling the crisis in the markets as well. Randy Strauss, managing partner for the executive placement firm StraussGroup Inc., based in Williamsville, N.Y., said business with financial institutions hasn't been this bad since 1987.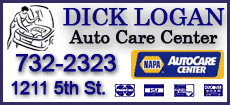 "In 1987, it all happened in one day," he said, referring to Oct. 19 of that year, when the Dow plunged 22 percent. "Now it's happening over a two-week period."
Megan Tatch, 28, a bartender of two years at the Bull Run Restaurant on William Street, a block away from the NYSE, said during lunchtime on Friday that she has seen a noticeable decline in business over the past couple of weeks.
"This Christmas is going to be a tough one," Tatch said.
She added, however, that her usual clientele from AIG, the large insurer recently taken over by the federal government and headquartered within walking distance of the Bull Run, are beginning to drop in again. "There was a scare there for a bit, but they're starting to recover," she said.