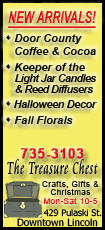 The steep losses came as Wall Street extended its staggering decline for an eighth straight day and headed for its worst weekly drop ever. The Dow Jones industrial average was down more than 500 points in mid-afternoon trading.
"Oil is mirroring the stock market right now. There's a total lack of confidence. It's fear driving more fear," said Phil Flynn, energy analyst at Alaron Trading Corp. in Chicago.
Light, sweet crude for November delivery fell $8.01 to $78.61 a barrel on the New York Mercantile Exchange, after earlier falling to $77.28, its lowest level since Sept. 11, 2007.
Crude has now lost about 47 percent since hitting a record $147.27 on July 11, tumbling as a deepening credit crisis caused by the subprime mortgage fiasco wreaks havoc around the globe and drives down energy demand.
Investors have shrugged off an array of market-stabilizing efforts by world governments, including a $700 billion U.S. financial rescue plan, several bank bailouts and a coordinated interest rate cut by the Federal Reserve and central banks around the globe.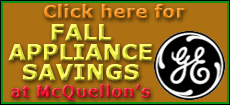 Underscoring Americans' waning appetite for fuel, a gallon of regular gasoline dropped 5.3 cents overnight to a new national average of $3.35 a gallon, according to auto club AAA, the Oil Price Information Service and Wright Express.
Prices dipped below $3 a gallon on average in Kansas, Missouri and Oklahoma. If crude keeps falling, the rest of country should see sub-$3 gasoline in the next few weeks if not sooner, experts say.
Oil market traders were also fixated on signs of falling energy demand around the globe.
The International Energy Agency on Friday cut its global oil demand forecasts for this year and 2009, pointing to the worsening economic conditions and the tight credit supply.
The Paris-based energy watchdog cut its forecast for oil demand this year by 240,000 barrels per day, and slashed its 2009 forecast by 440,000 barrels per day. The IEA now expects global oil demand to total 86.5 million barrels per day this year and 87.2 million barrels per day next year.