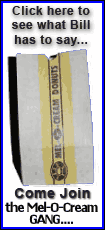 "What people are putting in them, I have no idea," said Lowe's Cos. Inc. spokeswoman Karen Cobb. "But in a downturned economy, people are seeing increased interest in protecting something."
During the three months ending June 30, the latest period for which data is available, domestic bank deposits slipped by nearly $40 billion, according to federal data.
And so far this year, market declines have erased $8.7 trillion in wealth. That's a figure so staggering some are cashing out assets and shifting other investments in a no-holds-barred effort to staunch the bleeding.
At SentrySafe, the nation's top safe manufacturer, sales are up as much as 50 percent in the past three weeks as nervous people try to lock up assets.
"Their home values have plummeted and they've been scared silly as they see their 401(k) values fall off," said Doug Brush, the company's chief business development officer. "It's understandable that people are looking to gain control and bring things that are valuable and important to them home."
Christopher Ryan, a chiropractor in Waterloo, N.Y., already owns three safes and plans to buy a fourth safe to store cash he's saving for a boat.
"You see the stocks are going down ... ," he said. "I think I'm better off just keeping the cash for myself."
But financial advisers say cashing out entirely and hoarding assets in safes is probably unwise.
"It's just stupid," said Karl Blovet, a certified public account and financial planner in Chicago. "That just displays panic."
Still, business is up 15 percent at Advanced Safes in Avondale, Ariz., where sales began climbing after the federal government offered a $700 billion federal banking bailout last month.
"When they started talking about billions as if they were hundreds of dollars, people started calling," said Lawrence Hilliard, the company's director of operations. "They're worried."