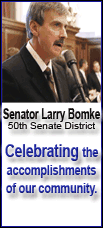 Because the Food and Drug Administration suggested that, too.
FDA officials proposed the cutoff earlier this year in private discussions with the industry, government and industry officials confirmed Friday. The companies agreed, and this week announced they were "voluntarily" changing their advice to parents.
The maneuvering is an example of how government health officials and the industries they regulate seek to come to an accommodation behind the scenes on tricky issues. In this case, there is scant evidence that the widely used over-the-counter medicines really do work in children. Emergency-room data shows that they sicken some 7,000 kids a year, mostly because of overdoses.
"There is a delicate dance between how much legal authority the FDA has and their use of the bully pulpit for getting some sort of compromise," said Dr. Joshua Sharfstein, Baltimore's health commissioner.
Sharfstein and other pediatricians have asked the FDA to ban the cold products for children under 6. A panel of independent advisers to the FDA strongly seconded that recommendation. But the agency took a different approach.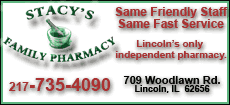 "The analysis that led to the under-4 cutoff was performed by FDA," said Rita Chappelle, a spokeswoman for the agency. "We suggested it, and then it was voluntarily adopted by industry. (They) did not come up with the proposal themselves."
Even now, however, the reasons for setting a cutoff specifically for kids under 4 remain unclear.
The FDA says it settled on age 4 after a careful data review and a vigorous internal debate. Officials said emergency room data shows that most of the problems with the drugs involve kids under 4. But the FDA refused to release the hospital data, which comes from a study by the Centers for Disease Control and Prevention. And CDC said Friday it could not immediately supply a detailed breakdown.
Still, some of the FDA's independent advisers question the under-4 recommendation.
"There was no data suggesting that the drugs were effective in kids under 12," said Sean Hennessy, a professor of epidemiology and biostatistics at the University of Pennsylvania. "I don't see how that's a fully rational approach to the problem."