Governor asks feds to help states facing credit and budget crises

Send a link to a friend
[October 11, 2008] CHICAGO -- In letters sent Friday, Gov. Rod R. Blagojevich called on congressional leaders, Treasury Secretary Henry Paulson and Federal Reserve Chairman Ben Bernanke, asking that the federal government provide direct financial assistance to states to address the current financial emergency. For the fiscal year of 2009, Illinois and 30 other states are projecting more than $53 billion in total deficits. In addition, rising unemployment, declining home sales and lagging consumer spending are reducing tax revenues, which is putting pressure on states to cut or eliminate vital services.
"Last week, Congress and the president took unprecedented action by providing a $700 billion bailout to Wall Street. At the same time, states, like most American families, are facing uncertainty about their ability to pay bills and balance the checkbook," Blagojevich said. "We need financial assistance and stimulus to get this economy back on the right track."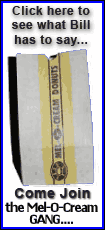 Many states and localities, including Illinois, use short-term borrowing to manage cash flow and pay for important services, including ensuring timely Medicaid payments and making state aid payments to local school districts. The current restrictive credit markets make it increasingly difficult for states, as well as households and businesses, to borrow these funds.
"Federal assistance is essential to help states endure the current economic slowdown. They can help stop this crisis by providing a direct injection of federal dollars to states," Blagojevich said. "That is why I'm asking them to consider providing assistance as soon as possible."
___
The text of the governor's letter to Congress is below:
Dear Congressional Leadership:
Last week, Congress and the President took unprecedented action by approving a $700 billion economic rescue plan for Wall Street and commercial banks. In the past week, the economic crisis facing American families, businesses and state governments has deepened.
I am writing you today out of my great concern that without additional help from the federal government, families, businesses and state governments cannot meet their basic needs. Specifically, I ask that you provide an additional economic stimulus package to help revive our ailing economy and to provide direct financial assistance to states that cannot access capital markets.
Rising unemployment, dramatic stock market losses and rapidly declining home values all further erode consumer confidence and lead to lower state revenues – underscoring the urgent need for federal relief to stabilize markets and to put people back to work. Due to the loss of tax revenue, Illinois and thirty other states are now projecting more than $53 billion in deficits for fiscal year 2009. As these deficits mount, another federal economic stimulus package will be essential to help families, businesses and states endure the economic slowdown.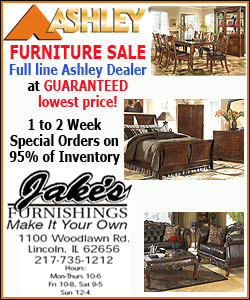 This period of financial uncertainty is exacerbated by the unprecedented freeze of credit markets and a lack of liquidity that has made it difficult for families to buy homes, for businesses to meet payroll and for state governments to provide essential services. Illinois, like many states and local governments, relies on short-term borrowing to ensure timely Medicaid payments and to provide state aid to local school districts. Without direct federal assistance, Illinois and other states could be forced to cut, or even eliminate, vital services that more and more American families need during this time of economic turbulence.
The federal government can help ease this crisis by providing an immediate and direct injection of federal dollars to states. During past periods of economic uncertainty, Congress led the charge to provide fiscal relief to states and help ensure that working people get the assistance they need. Now that we are again in a period of economic turmoil, I ask that you provide assistance to states in the form of increased Medicaid match and resources for infrastructure such as road and bridges. And, most importantly, I encourage you to include the direct cash aid that states need to withstand the lack of liquidity in the credit markets.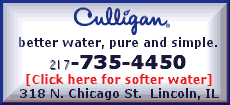 Congress' swift action to approve the economic rescue plan was necessary to help prevent widespread economic distress. However, many areas of our economy need the same direct aid that Congress provided to the banking and mortgage industry. That is why I ask that you now provide additional economic stimulus to American families and businesses as well as direct aid to states in order to prevent the credit and liquidity crisis from paralyzing the ability of states to meet our citizens' basic needs.
Sincerely,
Rod R. Blagojevich
Governor
[Text from file received from the Illinois Office of Communication and Information]