Laura on Life
Alarming clocks
By Laura Snyder

Send a link to a friend
[October 13, 2008] Getting up in the morning is hard enough, but without an alarm clock, it becomes even more difficult because I can't get a good night sleep when I'm worrying about when I have to wake up. I know I'm sounding a little unhinged here, but that's how a person sounds when they haven't had enough sleep.
For years, my husband was my alarm clock because apparently his internal alarm was triggered at 5 a.m. every day. I didn't have to be up until 6:30, so he'd simply wake me and the kids when it was time.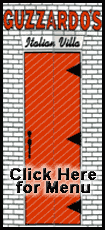 Apparently, his doctor thought that his internal clock was defective and that he should be getting more sleep. He had that syndrome where his legs would jump around all night, and that was making him wake up so early. So the doctor gave him some medicine that works so well that now I need an alarm clock.

I didn't want to buy one because, who knows, my husband's legs might one day revolt and start playing nocturnal leapfrog again, and there I'd be with an extra alarm clock. So, I absconded with my son's, knowing that he never turned the alarm on anyway.

I quickly realized why, when the alarm went off the next morning. It was so loud that my husband had to peel me off the ceiling. I was in a catatonic state the rest of the day.

Well, I thought, maybe simply knowing what time it was would help me know when to wake up. I placed the clock on a table next to my bed. But the neon-colored numbers were so bright that it lit up the whole bedroom. When I roused myself to check the time in the middle of the night, the light boring into my half-opened eyeballs convinced me that I was experiencing the second coming of Christ. I frantically wondered if using spaghetti sauce from a jar was a sin until, in a more lucid moment, I realized that Christ would probably not arrive in the form of my son's alarm clock.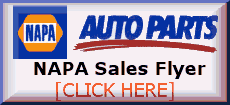 The next night I placed the clock on the floor so the light wouldn't hurt my eyes. To make sure that I was awake at 6:30, I still had to check the time every hour, on the hour. Since the clock was on the floor, instead of simply opening one eye and taking a peek in the middle of the night, I had to first remember what I was looking for, then figure out where it was and then haul my body to the side of the bed and hang over the edge. Then my sleep-deprived brain had to interpret the upside-down neon numbers. All of this required a degree of wakefulness that was undesirable at 2 a.m.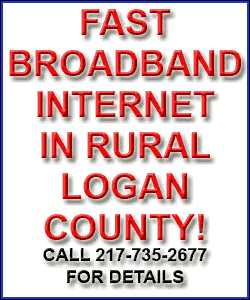 By the time 6:30 rolled around, I had fallen into an exhausted slumber and didn't wake up until I heard the school bus brakes squealing.
Oh my gosh! I threw the blankets off and ran for the kids' bedrooms.
"Everybody up! We're late!"
"But ... but ..."
"No buts!" I walked over to the potential dissenter's bed and reached for his blankets.
"But ..."
"No buts!" I ripped off the blanket, and, lo and behold, there was ... a butt ... in all of its naked glory.
Shocked, I asked, "Where is your underwear?"
"I was hot! I tried to tell you!"
"Well, find some clothes to wear! We're late!"
The kids choked down granola bars as I drove them to school.
What I needed, I thought, was an alarm clock with low-wattage numbers projected onto the ceiling over my bed. It would gently vibrate the bed and say "Time to get up!" in a singsongy voice that sounded like Mary Poppins.
I looked, but the stores were apparently out of those.
[By LAURA SNYDER]
You can reach the writer at lsnyder@lauraonlife.com Or visit www.lauraonlife.com for more columns and info about her books.