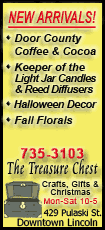 The law allows the department to offer contracts that are not governed by federal procurement regulations, but requires it to draw up conflict-of-interest guidelines.
Interim guidelines released last week require applicants to disclose "any actual or potential conflicts of interest" that may come into play. Applicants must submit a plan to show how they will "avoid, mitigate or neutralize" such conflicts.
While Treasury employees will oversee the plan, there does not appear to be anything in the rules that requires the government to make sure the applicants are being truthful.
"It basically says that these companies are responsible for disclosing their own conflicts of interest," said Laura Peterson, a senior policy analyst for Taxpayers for Common Sense, a private watchdog group. "And they are then responsible for coming up with a plan to fix them. Nowhere in there does it say Treasury will also be doing due diligence."
Treasury can waive the conflict-of-interest provision.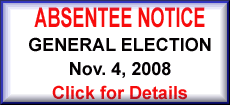 Department spokeswoman Jennifer Zuccarelli said the government will do more than simply require the companies to identify potential conflicts. "While we ask the firms to independently identify their conflicts, Treasury then independently identifies potential conflicts ourselves," she said.
House Speaker Nancy Pelosi, D-Calif. said the guidelines drawn up by the department fall short.
"I am very concerned that they fail to meet the tough conflict-of-interest-standard directed by Congress in the legislation," Pelosi said in an Oct. 7 letter to Treasury Secretary Henry Paulson. "Under these guidelines, companies that benefit from the Troubled Assets Relief Program may also be eligible to offer asset management or other contractor services if Treasury personnel approve a mitigation plan."
The second-ranking House Republican, Rep. Roy Blunt of Missouri, said the bailout legislation rushed through Congress provides for much oversight and transparency. "Whatever the secretary does, the American people are going to get a chance to look at it," he said in a television interview Sunday.
Treasury is hiring managers for three basic tasks: