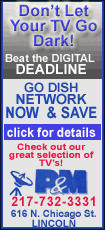 Brown also pushed during a speech in one of London's financial districts for reforms to the international banking system. "The stakes are higher than ever before," Brown said.
Royal Bank of Scotland Group PLC said it will raise 20 billion pounds ($34 billion) worth of capital, with the government buying 5 billion pounds ($8.6 billion) of preference shares directly and underwriting 15 billion pounds ($25.7 billion) of ordinary shares. If no other investor comes forward to buy those shares, as many analysts anticipate, the government will invest the full 20 billion pounds itself.
Lloyds TSB Group PLC and HBOS PLC, two banks that are in the process of merging, said that they will be taking a further 17 billion pounds ($29.2 billion) from the government.
The deal will leave taxpayers owning as much as 60 percent of RBS and 43.5 percent of the merged Lloyds HBOS bank.
Barclays PLC said that it will be boosting its capital by at least 6.5 billion pounds ($11.4 billion), but without government help. HSBC, Britain's other major banking group, has already announced separate capital raising measures to bolster its balance sheet without government assistance.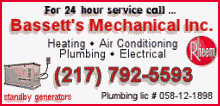 The government said that its investment in RBS, Lloyds and HBOS is not permanent, and that it intends to sell its shareholdings in an orderly way as soon as the market recovers.
As a condition of the deal, the government has required the banks to lend more money to small- and medium-sized businesses and homeowners.
It has also banned the involved banks from paying bonuses to board members this year.
British Treasury chief Alistair Darling, speaking with Brown Monday, said it would be "nonsense" for board members to be taking their bonuses. The government also insisted that the bulk of future bonuses be paid in shares to ensure that bonuses encourage management to take a more long-term approach to profit making.
There are numerous high level casualties resulting from the announcements. RBS's chief executive, Fred Goodwin, is stepping down and being replaced by Stephen Hester, currently chief executive of British Land. The bank said he will not be receiving any severance payment.