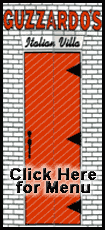 Germany's DAX was 299.86 points, or 6.6 percent, higher at 4,844.17, while France's CAC-40 was up 228.02 points, or 7.2 percent, at 3,404,51. Britain's FTSE 100 was 221,01 points, or 5.6 percent, higher at 4,153.16.
A rally late Friday on Wall Street, overnight gains in Asia and coordinated attempts by European and U.S. authorities to prop up the banking system brought a measure of relief to markets after investor panic sent world equities markets spiraling downward last week.
"Putting an end to the run on the financial system as well as getting the interbank lending market working again are priorities but there is much healing to be done," said Divyang Shah, an analyst at Commonwealth Bank of Australia.
"The initial stock market reaction has been positive but the key will be on whether the sentiment boost can be sustained," Shah added.
The latest coordinated move emerged earlier when five central banks -- including the U.S. Federal Reserve and the European Central Bank - unveiled new measures to thaw frozen credit markets and bolster funding to banks. They joined the Bank of England, the European Central Bank and the Swiss National Bank in saying they would provide unlimited U.S. dollar funds to financial institutions. The Bank of Japan said it was considering similar measures.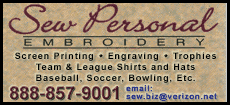 The banks' action came after leaders of the 15 euro-zone countries said Sunday they would guarantee new bank debt until the end of 2009, allow governments to help banks by buying preferred shares, and vowed to rescue important failing banks through emergency recapitalizion.
The rescue measures agreed in Europe echo those announced last week by the British government. The British government confirmed Monday that it is injecting a total of 37 billion pounds (US$63 billion) into three leading banks - Royal Bank of Scotland PLC, Lloyds TSB PLC and HBOS PLC -- in return for equity stakes. Taxpayers will own about 60 percent of RBS and 40 percent of the merged Lloyds TSB and HBOS. The merger has been renegotiated Monday too, so the amount of Lloyds TSB shares that HBOS shareholders will receive is lower.
"There are plenty of good reasons for applauding the efforts of the UK government to not only bring forward their plans for the recapitalization of the major UK banks and the guaranteeing of interbank lending but to also promote these ideas to the Euro-group meeting on Sunday," said Simon Derrick, an analyst at Bank of New York Mellon.
The key is whether the flurry of activity can actually break the logjam in credit markets. Despite the coordinated interest rate reductions announced last Wednesday, and massive liquidity boosts, the rates at which banks lend to each other continue to rise. That means banks are afraid to lend to each other, and raises the chance that they and other businesses won't get the credit they need to operate.
Earlier, Hong Kong's Hang Seng Index, which tumbled more than 7 percent Friday, soared 1,515.29 points, or 10.24 percent, to finish at 16,312.16