"We'd been living on credit for so many years," Shepherd said.
Borrowing against the future has always been part of the American story.
"How did those religious English people get to this country on the Mayflower? They came on what we would call the installment plan," said Lendol Calder, author of "Financing the American Dream: A Cultural History of Consumer Credit."
But the Great Depression chastened consumers. After World War II, and the explosive growth of the suburbs, consumption rose sharply. But the modern era of easy credit really began with the deregulation of the late 1970s.
In a 1978 Supreme Court decision, banks won the right to charge whatever interest rate their home state allowed and to do so across state lines. States repealed usury laws capping interest rates. Banks began pursuing consumers in ways they hadn't before.
When inflation soared in the early '80s, banks aggressively marketed credit cards to struggling consumers as a good deal. The interest rates were high, but not as high as inflation. In the recession of 1990-91, banks who saw their profits tightening seized on the margins available by lending more to consumers. When Congress eliminated income tax deductions for interest on credit cards, banks pushed home equity loans, encouraging people to take money out of their homes to pay off the credit cards.
As families took on debt, they were encouraged to follow a rule of thumb: It's OK as long as you don't devote more than 25 percent of income to borrowing costs.
Lenders, though, found a way around that. The 20-year home loan was repackaged as a 30-year loan and lenders stretched three-year car payment schedules to seven, masking the extent of the debt load.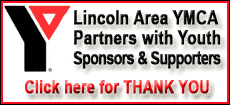 Consumers "think they're doing fine by their parents' standards," Manning said. "But boy, have they fallen far behind."
The industry came up with subprime loans in the 1990s, then used them to encourage consumers with checkered credit history to buy homes. When very low interest rates early this decade sent home prices skyrocketing, and Wall Street demanded even more lending to feed a market for mortgage-backed securities, lenders went into overdrive. Consumers could buy with no money down and no documentation of income and were encouraged to borrow against the rising value of their homes.
Before the housing bubble popped, many consumers were pulling money out of their houses to pay for expenditures -- from boats to big-screen TVs -- well beyond ordinary living expenses.
Over the years, economists have tried to figure out when, if ever, consumers might finally reach their debt limit. But each time, Americans have proven far more resilient than pessimists imagined, financing their spending by borrowing.
The credit crunch, though, may be the breaking point.
Dolores Holmes took out an interest-only $515,000 loan two years ago to buy a bed and breakfast in Lambertville, N.J., a Delaware River town popular with weekend antique hunters. Once the business took root, she planned to refinance into a fixed-rate loan and cut her cost. But as the economy declined, she had trouble filling rooms.
That increased pressure on her to find a way to cut her mortgage payments. But her accountant and financial adviser say her hopes of getting a more affordable loan are slim without a profit that convinces a lender she's worth the risk.
"I've been cutting back on anything personal," she said. "It's like everything I have has to go back into the business."
In Kansas City, Mo., David and Norine Piet were surprised to get a letter in September from USAA Federal Savings Bank that it was freezing their $40,000 home equity line of credit. The bank told the couple it was doing so because their home's value had plunged from $310,000 to $141,200.
The couple had been poised to refinish their basement to add a bedroom and make it suitable for visitors -- a place to have people over and play cards, shoot pool and cook. Now that plan has been shelved.
"It's kind of like we had this $40,000 cushion there, that if anything happened we had an emergency fund," David Piet said. "At least we had a source of funds there, and now that's gone. That has caused us to cut back and try to put more money into savings, and be cautious on what we're spending money on."
The Piets are comfortable enough financially to have retired early. But for consumers of more modest means the new restrictions on credit are cutting into their ability to make what would have been relatively ordinary purchases.
Clark, the steamfitter shopping for a car, returned home to Fairview Heights, Mo., in January after a 12-month tour of duty with the U.S. Army in Afghanistan. He found a new job and expected that a regular paycheck would be enough to secure a loan for the car he needs to commute.
At the dealership last weekend, Clark and his wife, Flora Rivera, settled on a Dodge Stratus with 8,000 miles on the odometer. But the dealership was looking for a $1,000 downpayment and Clark had just $200.
The problem is that Clark, 22, has almost no credit history, a problem compounded by the time he spent serving overseas. A few months ago, multiple banks would have been happy to give such a consumer a loan, salesman Scott Ziegler said. But now only companies offering pricier subprime loans are interested, and that still doesn't solve the problem of the downpayment.
Clark left the dealership without a loan, but decided to put down his $200 as a deposit and try to find another source for the remainder of the downpayment. In recent weeks, such scenarios have become the norm, said the dealership's loan manager, Jarrod Campbell.
"I'm getting a lot more customers who are saying, 'I've been to 10 other car lots,'" Campbell said, "and no one will give me a loan."