But in a hopeful sign, the late-session bloodletting eased Friday, leading some to question whether stocks are grinding at or near a bottom.
On Friday, the Dow was down 468 points at 3 p.m., then made a sharp U-turn to trade up 322 points just after 3:30. It then sold off and closed down 128 points - a relatively mild drop compared to plunges in previous sessions. That gave investors a small measure of comfort even as they struggled to explain the spate of terrifying late-session sell-offs.
"It really is a puzzle. One final hour of panic selling seems to be the order of the day for reasons that are hard to understand," said Edward Yardeni, president and market analyst at Yardeni Research in Great Neck, N.Y.
Financial experts have pointed to one possible reason: mutual funds.
As the deepening economic crisis rattles the market, individual investors are increasingly scrambling to get their money out of mutual funds at any cost. Those funds without enough cash on hand must sell stocks to pay out investors, adding to the intense downward pressure on the market.
"Most mutual funds will only give you the prices at the end of the day, so it's possible investors are hanging around during the day, hoping things will get better before panicking" and forcing funds to hit the "sell" button, Yardeni said.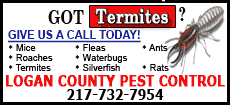 Volatility during the final minutes of trading isn't new. Many day traders wait until just before the closing bell to execute their transactions, trying to profit off the gyrations as investors lunge for the finish line.
But market watchers say they've never seen anything like the recent wild swings.
"There's just a tremendous crisis of confidence out there," said Chuck Gabriel, managing director of Capital Alpha Partners in Washington.
He blamed the late-day selling in part on a drumbeat of doom-and-gloom forecasts delivered by TV market commentators.