"The German economy finds itself in fall 2008 on the brink of a recession," the institutes wrote in their twice-yearly report issued Tuesday.
In the report issued in Berlin, the four institutes praised the pledge from Chancellor Angela Merkel's government of much as euro500 billion ($671 billion) to shore up the nation's banks on Monday.
They also predict that "if it is possible for the banking sector to stabilize in the coming months, by mid-2009 the global economy should gradually recover."
Another closely watched survey, the monthly ZEW indicator of economic sentiment issued by the Center for European Economic Research in Mannheim dropped in October by 21.9 points. The index now stands at minus 63 points after minus 41 points in September, well below its historical average of 27.5 points.
"Because of the financial market crisis the perspectives for the economic development in Germany have significantly deteriorated. Besides the financial sector, the export industry should by particularly hit by the crisis," the ZEW said in its statement.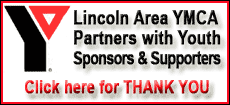 Andreas Rees, an economist at UniCredit in Munich said the ZEW's October reading was the second lowest level ever since the start of the ZEW survey in December 1991.
"We tend to the view that Germany will be affected quickly from the market turbulence. The reason is that uncertainty among business managers should have risen substantially. This in turn might lead to canceled orders and -- in certain extreme cases -- to production halts. The latest news from the automotive and IT sector point in this direction," Rees said.
The ZEW also noted the latest information indicates that the decline in economic expectations in Germany was less pronounced after the German government announcement, part of a European-wide effort valued at euro1.7 trillion ($2.3 trillion).