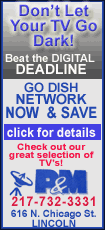 The FTSE 100 index of leading shares was up 200.68 points, or 4.7 percent, at 4,457.58, while Germany's DAX was up 211.63, or 4.2 percent, at 5,274.08. The CAC-40 in France was 168.01 points, or 4.8 percent, stronger at 3,699.51.
The gains on Europe's markets came in the wake of the strongest ever daily performance on Japan's benchmark Nikkei 225 index, which surged 1,171.14 points, or 14.15 percent, to close at 9,447.57. Tokyo financial markets were playing catch-up to recent developments because they were closed Monday for a holiday.
Wall Street closed 11 percent higher Monday, its biggest daily jump since 1933, and is expected to open solidly later.
The resurgence in the markets followed the announcement Monday by European government of euro1.7 trillion set of national packages to save ailing banks, and the confirmation that the U.S. will follow suit and buy stakes in nine U.S. financial institutions.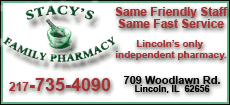 Late Monday in the U.S., government officials and industry executives said the Bush administration would use $250 billion of the $700 billion bailout program recently passed by Congress to buy into American banks. The government initially will buy stock of nine large banks, but the program is expected to be expanded to many others.
U.S. President George W. Bush planned to announce the details later Tuesday.
"The expectation of further announcements regarding cash injections into banks from the U.S. combined with the fact that certainly at the end of last week's session equities were simply looking grossly oversold does seem to suggest that the current rally does have some chance of being sustainable," said Matt Buckland, a dealer at CMC Markets in London.
The long-term key is whether the flurry of activity can actually break the logjam in credit markets. Despite the coordinated interest rate reductions announced last Wednesday, and massive liquidity boosts, the rates at which banks lend remain high, despite some easing in rates and spreads Monday. That means banks are afraid to lend to each other, and raises the chance that they and other businesses won't get the credit they need to operate.
Market participants will be keeping a close eye on money market rates later when they are fixed. On Monday, the London interbank offered rate, or Libor, for three-month dollar loans fell 0.07 percent to 4.75 percent, while the similar rate in euros, or Euribor, dipped only 0.063 to 5.318 percent.
Earlier, Asian governments took more steps to fortify their own financial systems, helping stock markets across the region to rally. Authorities relaxed regulations on companies buying up their own shares, a change that will help prevent takeovers and allow companies to prevent a nose-dive in their own issues.
Japan also promised to continue to protect people's insurance policies and savings accounts, and said it will consider capital injection into medium-size and small Japanese financial institutions.