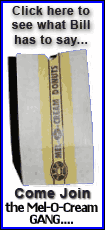 Dow Jones industrial average futures rose 176, or 1.85 percent, to 9,684. Standard & Poor's 500 index futures rose 16.50, or 1.62 percent, to 1,033.20, and Nasdaq 100 index futures rose 16.75, or 1.15 percent, to 1,475.25.
Asian and European markets shot higher as well, after Wall Street on Monday propelled the Dow to its largest one-day rise ever.
Hong Kong's Hang Seng index rose 3.19 percent, after a more than 10 percent increase on Monday. Japan's Nikkei index, catching up from the country's market holiday Monday, jumped 14.15 percent -- the largest increase ever. The Bank of Japan said it will hold an unscheduled policy board meeting Tuesday at 8:30 p.m. local time, or 9:30 a.m. Eastern time, to study recent developments in global markets.
And in morning trading in Europe, Britain's FTSE 100 jumped 4.27 percent, Germany's DAX index rose 4.94 percent, and France's CAC-40 rose 5.17 percent.
Still, while the markets are enjoying a big rebound, analysts are warning that stock trading will likely see ongoing volatility as investors still grapple with the vast number of problems still facing the financial system and that have spilled into the global economy.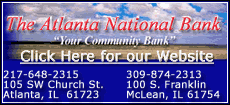 Following the Columbus Day holiday, the U.S. government bond markets are opening again Tuesday and indicating that investors' desire for safe assets is still strong, but letting up. The three-month Treasury bill's yield rose to 0.58 percent from 0.21 percent late Friday, and the 10-year note's yield rose to 3.99 percent from 3.86 percent.
Oil prices jumped along with stocks. Crude oil rose $3.48 to $84.67 in premarket electronic trading on the New York Mercantile Exchange.
The dollar fell against other major currencies.