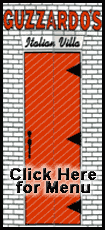 The Spanish bank already had a nearly 25 percent stake in Sovereign and will buy the rest with stock valued at about $3.81 for each share of Sovereign, a premium of 3.5 percent to Sovereign's closing price on Monday.
The deal, which had been rumored earlier in the day, was announced after trading closed Monday. Sovereign's shares fell 13 cents to $3.68 in the regular trading session but jumped 16 cents in after-hours trading following the announcement.
Like many U.S. banks, Sovereign Bancorp has been pummeled by rising mortgage delinquencies as the housing market tumbles. Its stock has lost nearly two-thirds of its value in the year to date.
The spreading credit crisis has already resulted in consolidation among national banks including Wachovia Corp., which is being bought by Wells Fargo & Co., and analysts say they've been expecting mid-size, regional banks to be next. Sovereign had said earlier Monday that it was in advanced discussions with Banco Santander.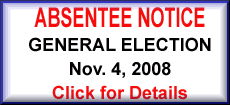 The driving force behind the consolidation of regional banks is a lack of capital, said Doug Landy, a partner in the U.S. banking practice of law firm Allen & Overy. Large banks and very small banks have a much easier time raising capital than regional banks because big banks can tap into the international markets for cash, while small banks have a local connection.
Ralph Whitworth, a member of Sovereign's board of directors and chairman of its capital and finance committee, said in a statement that the company made the choice because of the "unprecedented uncertainty" in the marketplace.
Banks and others the financial industry are losing money on bad mortgage bets and products that have repackaged these debts as homeowners struggle to keep up with their payments.
Later Monday, after the deal was announced, Sovereign showed just how much it was being affected by these bad bets as it pre-announced its third quarter earnings.