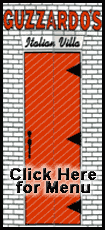 The strike has halted jet assembly at Boeing plants in Washington, Oregon and Kansas.
Talks between the two sides resumed Sunday for the first time since machinists went on strike Sept. 6 over issues that include job security, pay, retirement benefits and health care.
Doug Kight, Boeing vice president of human resources and the company's chief negotiator, said the company was disappointed in the breakdown late Monday.
"We want to resolve this strike so employees can return to work, but we cannot sacrifice our ability to continuously improve productivity and our long-term competitiveness for an agreement," Kight said in a statement.
A sharper-toned statement issued by Tom Wroblewski, president of Machinists District 751, squarely blamed the breakdown on the issues of job security and outsourcing.
"The company is attempting to put the union in an unacceptable position to bargain away our members' jobs," Wroblewski said, adding one area of dispute was the job security of 2,000 union members who provide services ranging from material delivery to distribution of parts.
Wroblewski contends Boeing wants to outsource those jobs. Boeing spokesman Jim Proulx declined comment late Monday on the union's specific allegations.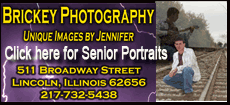 "It has become apparent that the long-term strategy of The Boeing Company is to eliminate these IAM positions and replace the union workers with outside suppliers," Wroblewski said. "The words 'flexibility' and 'competitiveness' for Boeing appear to mean eliminating IAM jobs."
In his statement, Kight said, "Given current economic conditions, it is now more important than ever that we retain the ability to respond to a dynamic, uncertain environment."
No new talks were scheduled after a federal mediator adjourned Monday's session.
Before the machinists walked out in September, a two-day contract extension requested by Washington Gov. Chris Gregoire also failed to bring results.
Besides outsourcing, other key unresolved issues include health care, wages and pensions, Wroblewski said.
Analysts have said they think Boeing is losing $100 million or more in deferred revenue each day of the strike, for a total approaching $4 billion.