A day earlier, the government said China's global trade surplus -- the amount that exports exceed imports -- in September hit a new monthly high of $29.3 billion. The trade gap is fueling demands by the United States and the European Union for Beijing to lift trade barriers and loosen currency controls.
Despite the strong trade showing, China's leaders have twice cut interest rates in the past two months and this week will increase the pool of money available for lending by reducing the amount Chinese banks must hold in reserve by a half percentage point to 16 percent.
A 5 percent tax on interest on bank deposits was also suspended and rebates restored to encourage exports. Economists expect additional measures including more tax reductions and a government stimulus plan to boost growth.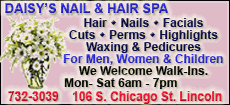 With housing prices cooling and fears of higher unemployment, economists have cut growth forecasts for China this year to as low as 9 percent, down from last year's 11.9 percent.
Among signs that the economic pain is beginning to bite, more than 52 percent of China's toy makers for export have been forced to close down this year as a result of higher labor costs and overheads, a stronger currency and the elimination of export tax rebates.
Most of the 3,631 firms that closed were small operators exporting less than $100,000 in products per year, according to a customs service report.