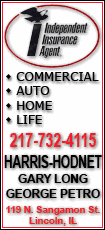 Washington has announced a $700 billion bailout program, and U.S. officials said Monday that some of that would be used to buy stocks in U.S. banks to shore up their capital base. Britain, France and some other European nations also announced overnight that they will use public money to buy up parts of their banks to prevent their collapse.
Japan's banks have so far been spared exposure to the U.S. subprime mortgage woes and their capital footing is believed to be solid.
But some Japanese politicians and experts are starting to say the growing global economic woes may be an opportunity for Japan, which has ample cash in currency reserves, pension funds and people's savings. The opportunity could include new overseas investments that might lead to ways to support the global financial system.
Nakagawa did not give details on how Japanese money may be used to salvage other nations' financials.
But he said Japan was prepared to provide money for any rescue effort hammered out by the 185-nation International Monetary Fund, which met over the weekend to talk about the global financial crisis.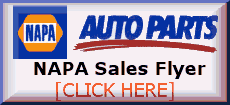 Nakagawa said he told an Oct. 10 meeting of finance minister and central bankers from the Group of Seven industrialized nations that capital injection for financial institutions was crucial. The G-7 brings together the United States, Canada, Britain, France, Germany, Italy and Japan.
"I said the IMF must have a flexible and aggressive response to the crisis. And Japan is ready to contribute funds to the IMF if needed," he said in a statement.
Japanese politicians have been vocal lately about how the country overcame its own financial crisis in the 1990s after the burst of the "bubble" economy of speculative lending. They say quick action is needed and public money must be used to salvage the banking system.