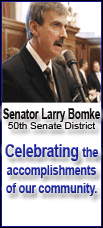 Thanks go out to the media, Hallie's on the Square (who sold out of BBQ meals at the event), John Sutton for all his work including the installation of the windows, and the Railsplitter Antique Auto Club, who did the lion's share of organizing the event and who donated the registration fees and 50/50 receipts to the Mill. The event brought in through food sales and registration fees approx. $300.

Special thanks to the following for contributing door prizes: Jan Schumacher - "Glimpses of Lincoln" book, Hallie's, Abraham Lincoln Tourism Bureau of Logan County, Illinois Rt. 66 Heritage Project, Rt. 66 Assn. of Illinois, Central Illinois Tourism Development Office, Railsplitter Antique Auto Club. Thanks to John Sutton and Bob Wilmert for their hard work on the windows, which were made possible through a Danner Trust grant. Special thanks to the National Park Service for their recent grant to replace the foundation and flooring on the main floor, and special thanks to the Route 66 Preservation Group for all the hard work they've done this year. Thanks also to Ace Hardware and Sherwin Williams for their donations of supplies. Finally, a very special thanks to Vintage Daze, who performed a great show at the event!

[Geoff Ladd]
---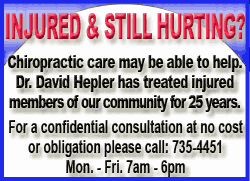 ---

Olivia Graue wins equestrian honors
Olivia Graue, 13, of Lincoln and her Quarter Horse, Zips Speedy Investment, showed at the Youth Charity Horse Show, which was held at the Illinois State Fairgrounds in Springfield October 10 thru 12. Olivia and "Zippy" placed 1st in the 13 and Under Western Pleasure Class. The pair also placed in the Western Horse Country Pleasure, 4-H Western Pleasure and Quarter Horse Western Pleasure classes. Olivia and Zippy train at Dowell Quarter Horses in Greenview, Illinois under the direction of Angela Dowell and Laura Flessner. Olivia is an 8th grader at West Lincoln-Broadwell school. She is the daughter of Chris and Valerie Graue.
---
<![if !vml]>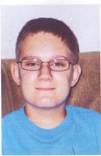 <![endif]>Zion Lutheran August/September Student of the Month
Brad Miller, Zion Lutheran School 7th grader, has been selected as the Zion Lutheran August/September Student of the Month. Brad's ZLS activities include: Band, Track and Field, Choir Chimes, Choir, Student Council, Math Bowl, Bible Bowl, Geography Bee, IMEA District Band, Lutheran Honors Band, and musicals. Church and community activities include youth group, VBS helper, youth group, Sunday School musicals, and the summer reading program. Brad enjoys viewing the History Channel and the Discovery Channel, along with playing video games. Brad's parents are Randy and Peggy Miller of Lincoln.
---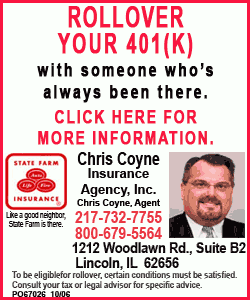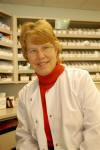 Holly Woodhall is ALMH October Employee of the Month
Abraham Lincoln Memorial Hospital is pleased to announce Holly Woodhall as October Employee of the Month. Woodhall has worked in the Pharmacy at ALMH for 23 years, and she volunteered at the hospital while in high school. She also worked for the state for 27 years before retiring in 2002.
Her shifts at ALMH are spent filling prescriptions and performing clinical evaluations. But Woodhall says there are always unique challenges presented by nurses and physicians.
"I've never been disappointed in my career choice," says Woodhall, who graduated from Ferris State University in Michigan in 1975. "I like the people in my department and throughout the hospital."
Her nominator, John Strader, RN (Same Day Care and Infusion Clinic), says Woodhall is friendly and always has medications ready quickly.
"That is important to us because our patients usually come in from work on their busy schedules," Strader says. "She is also very prompt in getting the medications to me with chemo - sometimes before I'm ready. The patients get a kick out of that and tease me about it."
ALMH employs more than 290 individuals in a wide variety of job functions. A different employee is honored each month for their commitment to creating great patient experiences, getting great results, and making ALMH a great place to work.
---

Park District's Second Annual Halloween Home Decorating Contest!
If you have decorated your house/lawn for Halloween, Lincoln Park District is sponsoring a judging contest. Be scary, be funny or be creative. If you can do that, then you are exactly who we are looking for. Decorate your house and compete against other Lincoln residents. The winning First Place entrant will receive a one year Full Access Membership to the Sports Center for their family. Second Place will be awarded a six month Full Access Membership for their family and Third Place will be given a three month Full Access for their family.
You will need to register to be judged by Thursday, October 25. Judging will be done on the evening of Sunday, October 26. You can register by calling the Park District at 732-8770 or use our website, lincolnparkdistrict.com and go to the Contact Us page. They will need your name, address, phone number and brief description of your theme or decorations. This is a free contest and winners will be announced in the local media and pictures may be featured on our website.
---
Got a good piece of news, information or something that we can all brag about? If you do, e-mail Mike and let us tell everyone about it. Plus you can win cash. Every submission, whether we use it or not, will get your name in the "Close Up" grab bag. At the end of the month we will draw a name and someone will get $25.00 just for dropping us an e-mail. If you wish, we will be happy to donate your winnings to the organization of your choice. You can contact Mike at mikefak@lincolndailynews.com.
[By MIKE FAK]