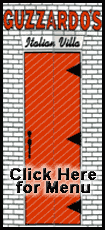 It's promising work that comes as the nation's kidney distribution system is beginning a major overhaul. Together, the two efforts aim to make a long-needed dent in the years of waiting it can take to get a kidney transplant.
That's crucial, because "your chance of getting successfully transplanted decreases with time," says Dr. Keith Melancon of Georgetown University Hospital, Preloh's surgeon and a leader in the small but growing field of incompatible kidney transplants.
More than 77,000 people are on the national waiting list to receive a kidney from a deceased donor. Yet fewer than 17,000 transplants a year are performed, about 10,500 of them from deceased donors and just over 6,000 from living donors, relatives or friends who offer to help a specific patient. The wait can stretch four to five years, and more than 4,000 patients die on the waiting list each year.
The United Network for Organ Sharing is considering some big changes to the system. There's no formal proposal yet, but there are options under discussion:
-Wait times might be defined by kidney function deterioration rather than how early someone gets on the transplant list, to level the field for patients who don't see a specialist right away.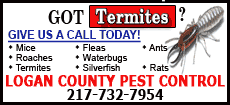 -In addition to wait time, matches may weigh recipient and kidney age and medical conditions to maximize what's "life years from transplant." One kidney might last longer in an older person without diabetes than in a younger diabetic, explains Dr. Kenneth Andreoni of Ohio State Medical Center and vice chair of the UNOS kidney committee.
"It's trying to get the balance between having a person live longer because they have the transplant over dialysis, and also looking at how many years in total they would live," he says.
-Ranking the quality of donated kidneys in a way that would let patients choose one of lesser quality if it means a shorter wait, or try to hold out longer for a better one.
Such changes wouldn't increase available kidneys. Hence the need for the new kidney match-making called desensitization aimed at patients like Preloh who otherwise might not get a chance at a new organ.
A transplant starts by matching patient and donor kidney according to blood and tissue type. Today's anti-rejection drugs are so good that tissue-typing can be far from perfect.
A different threat is what's called antibody-mediated rejection, where patients increasingly are "sensitized" -- their bodies produce antibodies that are super-vigilant at attacking most available kidneys. What causes that? Pregnancy, blood transfusions, a previous transplant, increased time on dialysis. So longer transplant wait times are fueling sensitization, a vicious cycle.