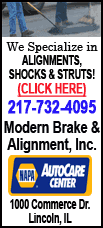 Authorities have blamed dairy suppliers for the crisis, saying they added the industrial chemical melamine to watered-down milk to fool quality control tests and make the product appear rich in protein.
Melamine can cause kidney stones as the body tries to eliminate it and, in extreme cases, lead to life-threatening kidney failure.
Citing a notice jointly approved by six government ministries and administrations, the official Xinhua News Agency said Tuesday that all milk powder and liquid milk produced before Sept. 14 must be subject to testing nationwide by manufacturers.
"Regardless of the brand or the batch, they must be taken off shelves, their sale must be stopped," Xinhua said.
The notice said the products will be sold again only after they pass quality tests and are labeled as safe. The Xinhua report did not give any other details or say why the recall was being implemented now.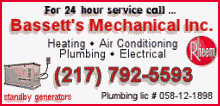 Only some types of milk powder and milk have been recalled in mainland China so far. On Sept. 16, a recall list was issued for 69 batches of milk powder made by 22 companies. Another recall list was released on Sept. 19 for liquid milk.
It is also not clear why the cut off date for the latest notice is Sept. 14, but China launched a countrywide inspection of dairy producing facilities focusing on milk collecting centers on Sept. 15.
According to the Xinhua report, the government agencies involved were the Health Ministry, the Commerce Ministry, the Ministry of Information and Industry, the Administration for Industry and Commerce, the State Food and Drug Administration and the General Administration of Quality Supervision, Inspection and Quarantine, the country's chief quality watchdog.
Officials at the various ministries and administrations said AQSIQ had drafted the notice and was the only one authorized to answer questions.
Telephones at the agency rang unanswered on Tuesday and officials did not respond to a faxed request for information. The notice was not posted on the AQSIQ Web site.