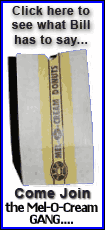 Doctors critical of Merck and its reporting of Vioxx studies have long argued increased cardiovascular risks from the former blockbuster arthritis drug started after just a few months' use and persisted after use ended.
Merck continues to insist cardiac risks didn't increase until people took Vioxx for about 18 months -- a cornerstone of its strategy to fight tens of thousands of lawsuits by people claiming harm from Vioxx.
The new findings should be interpreted cautiously because of the small number of patients who suffered heart attacks, strokes and related problems after participating in the three-year study, said Doug Watson, a cardiovascular epidemiologist and senior director at Merck Research Labs.
He said the study had some other limitations and noted the authors stated that "small numbers prohibit detailed conclusions about when the increased risk begins and ends."
"But our data are compatible with an early increase in risk that seems to persist for about 1 year after 3 years of treatment," the authors added.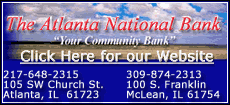 Known by the acronym APPROVe, the study was intended to prove that Vioxx, heavily promoted as relieving pain with lower gastrointestinal risks than older anti-inflammatory drugs, could prevent recurrence of colon cancer. Merck stopped the study two months early and pulled the drug from the market on Sept. 30, 2004, when data showed roughly double the risk of cardiovascular complications and death in the group getting Vioxx, over those getting placebo.
Merck funded the new analysis, provided the data and commented on an early draft of the report but said it had no other involvement. The analysis was conducted by six scientists who worked on APPROVe, plus two statistics experts at the University of Wisconsin who were not involved then, the company said.
The eight researchers reported in The Lancet that in the year after the 2,587-patient study was halted, 34 people who had taken Vioxx and 18 who had taken placebo suffered a heart attack, for a 94 percent higher risk with Vioxx; strokes occurred in 19 Vioxx users and nine people on placebo, for a risk slightly more than double. Altogether, 76 Vioxx users and 46 placebo takers had a heart attack, stroke, blood clot or died during that follow-up year.
The increase in those complications was roughly the same as what was found during the three-year trial and the first two weeks after the study ended -- the period included when Merck first reported results of APPROVe in the New England Journal of Medicine in February 2005.