Illinois joins American Diploma Project

Send a link to a friend
[October 14, 2008] SPRINGFIELD -- Gov. Rod R. Blagojevich, along with the Illinois State Board of Education, announced Sunday that Illinois is joining more than 30 other states in the American Diploma Project in better positioning itself to prepare students for college and the work force. Illinois joins an American Diploma Project class that includes California and Florida in reviewing and revising what students need to know and should be able to do in order to be successful in both college and their careers.
This will be the first group of states to not only use national benchmarks, but also look at what other countries require of their students. Once completed, it is expected that the Illinois Learning Standards will be more focused, easier to understand and more rigorous.
"Illinois businesses are not only competing against companies in other states, but in other nations as well. We have to look globally at what students need to know in order to be successful after they graduate," Blagojevich said. "We need to challenge our students every day so they can meet the challenges that wait for them after high school."

Thirty-three states are currently participating in the project. States that join the American Diploma Project agree to develop high school learning standards that prepare students for success, using national benchmarks to guide them. The group that includes Illinois will be the first to use international models in reviewing and revising state standards.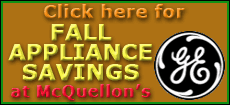 "Membership in the American Diploma Project will help us to provide coherence between standards, curriculum, assessments and college entry requirements," said State Superintendent of Education Christopher A. Koch. "I want to thank Gov. Blagojevich, the Community College Board, Board of Higher Education and our business community for joining educators as we work to put standards in place that will lead our students to 21st-century success."
The American Diploma Project is an initiative of Achieve Inc., a nonprofit created by the nation's governors and business leaders to help raise academic standards.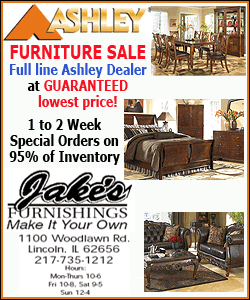 Earlier this year, Achieve did a review of the Illinois Learning Standards for grades 8-12 at the request of the Illinois State Board of Education. The Illinois Learning Standards were developed in 1997 and had not been reviewed since that time.
The review found that while Illinois' standards were strong in some areas, standards were significantly lower than what would be considered national benchmarks in English, math and science. The review also found that in many areas the Illinois standards were unclear and vague, making it difficult for teachers to know exactly what students should be learning.
Work on revising the Illinois Learning Standards has already begun and is expected to last 18 to 24 months. The overall goal is to produce fewer, clearer and higher Illinois Learning Standards and to promote rigor and relevance in curriculum.
[Text from file received from the Illinois Office of Communication and Information]