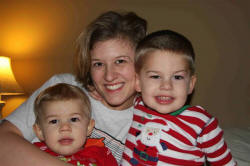 The constant companion revisited
'I'm still me' -- Michelle Conrady-Brown
"Let me preface this by warning you that I am now doing my own typing ... so it ain't gonna be pretty."
-- Michelle Conrady-Brown's journal entry dated Sept.19, 2008

Send a link to a friend
[October 14, 2008] Three and a half months after Lincoln resident Michelle Conrady-Brown received a massive dose of stem cells, the verdict is still waiting to be shown. Diagnosed with amyotrophic lateral sclerosis (Lou Gehrig's disease) in May 2007, she continues her fight to defeat the disease that has woven its ugly way into the fabric of her life, and that of her family.
Michelle, in the comfort of her recliner, sat facing the couch and the always-on news channel on television. It, like the disease, has become a constant companion.
When asked how she feels after receiving what U.S. medicine still considers an experimental treatment, Michelle, always a realist, couldn't say for certain if the assimilation of the new stem cells into her system had worked well or not. Her responses to questions were slow and measured but perfectly clear as she continues to use her will to gain the best over the ALS attacking her speech pattern.

In her journal she wrote that she had hoped to see some improvement right about this time. She went on to state that she hasn't felt any changes, good or bad, to date, and that has been a disappointment.

"My mood has been a little more up and down -- probably related to the three-month point. I had envisioned myself having some kind of improvement by now and being motivated and excited. But instead, I find myself being worried and doubtful at times." -- Journal entry, Sept. 19

Michelle explained how so much regarding her affliction is psychological in the day-to-day dealings with a silent enemy bent on destroying her. "My legs are still pretty good, but my hands aren't. My balance is a real problem," she said. "Everything would be so much easier if I didn't have such a fear of stumbling or falling. When you become overly cautious, you become more dependent on others' help."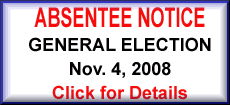 And although Michelle cherishes all the help she receives from family and friends, she refuses to allow the disease to rob her of her fight for independence and normalcy. Nor is she afraid to be seen in public.
"When I go to a store, I don't see any people like me there. It would be so easy just to be a number and stay at home, but I'm an in-your-face type of person. This is what ALS looks like, people."
"I have really enjoyed my visits with everyone. Getting out and about really helps normalize my life -- it reminds me that I am more than this stupid disease. It is so easy to get caught up in the doom and gloom of the disease that I forget that I still have some living to do (as stupid as that may sound). -- Journal entry, Sept. 19
Michelle continued to explain her determination to put her face on the disease and to take it out of the vagueness of her being just another number. She is comfortable as well as determined to show the world who she is and what this disease has done to her. She wants people to see the fact that she, a 30-year-old mother of two little children, is afflicted. "I have always been a right-out-there kind of person, all the way back to middle school. I see no sense in sugarcoating what is wrong with me. I see no need to hide," she said.
Often, Michelle's humor became prevalent during the interview. When asked about medications, she confided that basically she takes vitamins and an occasional anti-infection drug. "I take Zoloft for depression and anxiety. That works real good," she answered with a laugh.
When asked if she used alcohol to help hide herself away from her reality she said, "No." "Maybe if I did drink it would actually straighten me back out when I stand," she said with a smile.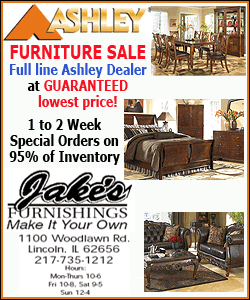 Michelle did seem saddened when she remarked that some friends haven't been by to see her since the disease began to take its physical toll on her. "I'm aware how hard it can be for some people to stop by and see me the way I am, and I totally respect that for some people this could be totally uncomfortable to them."
Boo Anderson, Michelle's mother, who came into the living room, pointed out that when people do come over, it takes no time at all for them to realize that although Michelle has a debilitating disease, she is still very much the same person they all knew.
"I'm still me," Michelle pronounced.
Michelle is frustrated by the fact that a disease that was first diagnosed in 1860 still garners little interest by the U.S. medical community. "They still don't know what causes it, and there isn't anywhere near the research being spent on finding a cure as there are other diseases," Michelle pointed out.
She surmises that perhaps a good portion of the previous lack of interest in ALS was that it was primarily a disease that afflicted older people -- people who had enough age that a death sentence that ranged for three to five years from diagnosis might not have much bearing on their actual lifespan anyway. The statistics show now that ALS is slowly but surely moving down in age pattern, as Michelle can attest.
The family plans to wait until after the Christmas season to determine the next course of action for Michelle. It will have been six months then, and tests will be taken to see if another massive dose of stem cells would be warranted or perhaps something else, anything else that allows this scrapper to continue her fight.
Through all of this, Michelle wants everyone to know how very precious their support and love has been, but that is all she wants from her family and friends.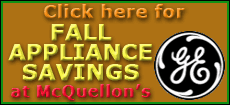 "Now don't get me wrong -- I'm not sitting here with a bottle of pills and glass of vodka. I will do my best to keep breathing (literally) and try whatever reasonable options I can get my hands on. I'm just trying to figure this all out as I go along. So, to my wonderful friends and family who let me be me with all my political, social and religious views and opinions -- thank you! And thank you for not looking at me or talking to me with pity -- I have no use for it." -- Journal entry, Oct. 8
[By MIKE FAK]
Previous related article