Deer hunter safety stressed

Send a link to a friend
[October 15, 2008] As nighttime temperatures drop and leaves begin to fall, hundreds of Logan County residents will start planning for the upcoming deer hunting season. While this will be an enjoyable recreational activity for many, there are inherent dangers with a day in the deer woods. Three specific concerns come to mind: gun safety, tree-stand safety and heart health issues.
Both the Illinois Department of Natural Resources and the National Rifle Association provide valuable gun and hunter safety tips online.

According to the Department of Natural Resources, 28 hunting accidents were reported during 2007. Twelve of those accidents involved falls from tree stands. A recent addition to the department's Web pages is an online tree-stand safety course based upon the latest tree-stand safety standards and guidelines of the Tree Stand Manufacturers Association. The course is fully interactive and takes just 15 minutes to complete. (See safety course.)
A research article in the July 2007 issue of American Journal of Cardiology says: "Deer hunting can be a dangerous endeavor for men with heart disease or risk factors for it. In a study of 25 middle-aged male deer hunters, researchers found that the activities inherent to hunting -- like walking over rough terrain, shooting an animal and dragging its carcass -- sent the men's heart rates up significantly. In some cases this led to potentially dangerous heart-rhythm disturbances or diminished oxygen supply to the heart."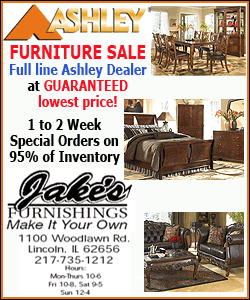 Prairie State Outdoors also contains information about hunter heart concerns.
The primary function of the coroner's office is to investigate and document deaths within Logan County. However, the coroner's staff feels it equally important to provide information that addresses safety and has potential to save lives and avoid injury. Thus, as hunting season approaches, we encourage all hunters to keep their safety and health a priority when venturing out into the woods.
[Text from file received from Robert Thomas, Logan County coroner]