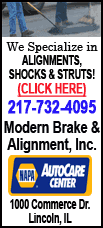 Summers, who is serving as an economic adviser to Democratic Sen. Barack Obama's presidential campaign, told a Harvard Business School audience that limiting executive pay could advance a broad goal of economic justice.
But on the whole, he said, government intervention to cap pay of companies' top executives would "create a lot of confusion and disarray," and generate more trouble than it's worth, Summers said.
Summers echoed a theme that Obama has stressed in suggesting there's plenty of room to address pay inequities through tax policy, rather than through government caps on pay. Summers pointed to Obama's proposal to raise the tax rate for the wealthiest Americans.
"I don't think executives who used to make 25 times what the lowest worker in the firm makes, and now make 350 times what the lowest paid worker in the firm make, are behaving in an especially prudent way when they seek to explain that raising the top 1 percent of taxpayers from 35 percent to 39 percent will end capitalism as we know it," Summers said.
At a recent campaign rally, Obama said he introduced legislation more than a year ago to give shareholders an advisory vote on determining pay for corporate CEOs -- a step that would fall short of letting the government mandate maximum pay. The bill did not become law.
Summers, who served as treasury secretary under President Bill Clinton, said pay caps may be justified at the financial services companies the government has recently bailed out to stem a broader financial crisis.
"It's a special case when the government is an investor," Summers told more than 1,000 business leaders during a panel discussion and celebration of Harvard Business School's 100th anniversary.