The increase was driven in large part by technological advances that lower Intel's cost of making each chip, which helps the company wring out more profits even in tough economic times.
Sales, in fact, rose just 1 percent, helped by a 20 percent jump in revenues from laptop microprocessors, but were held down overall by lower sales of desktop and server microprocessors. Intel missed the consensus revenue estimate by about $40 million.
Wall Street was already expecting that Intel's third-quarter results would be in line with analyst forecasts, since a spending freeze by many corporate information technology departments didn't fully emerge until late in the quarter, when the financial crisis worsened dramatically.
As the first major tech company to report earnings for the July-September period, investors were looking to Intel for signs about the health of the overall sector heading into the holiday season and 2009.
Intel's processors are used in around 80 percent of the world's PCs and servers built with PCs, so swings in demand for those chips are valuable indicators about order volumes for the rest of the PC industry.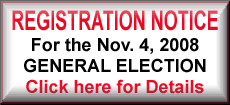 Intel cautioned that economic turbulence makes it hard to reliably predict fourth-quarter results. But the company still forecast healthy and relatively unchanged profit margins.
That was seen as a sign things might not get as bad as some market-watchers fear.
Intel shares climbed 65 cents, 4.1 percent, to $16.58 in after-hours trading. They had closed down $1.06, 6.2 percent, at $15.93 during the regular session before Intel reported its results.
Intel's net income for the three months ended Sept. 27 was $2.01 billion, or 35 cents per share. That compares with $1.79 billion, or 30 cents per share, from the year-ago period.
Analysts surveyed by Thomson Reuters expected 34 cents per share in profit.
Sales were $10.22 billion, just a 1 percent increase over last year, but Intel said the figure was a record for the third quarter. Analysts expected $10.26 billion.
Stacy Smith, Intel's chief financial officer, said because of the economic uncertainty, Intel plans to update investors in early December, ahead of the formal fourth-quarter report, about the company's finances.