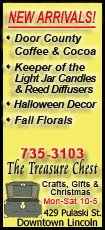 But analysts believe that as long as conditions keep improving, the economy should be able to grow.
"I don't think we need to have credit conditions come back to normal before we see signs that the economy is recovering," said Bernard Baumohl, chief global economist at the Economic Outlook Group. He said he believes the financial system won't be fully restored until at least 2010, but that he expects the economy to turn around in the second half of 2009 after the housing market bottoms.
The problem is that the health of the economy and the credit markets is intertwined: The health of the economy relies on credit, and the willingness to lend depends on the economic outlook. As a result, the economy's recovery might be jagged and gradual, as lenders incrementally loosen up as they grow more confident that borrowers are on steadier ground.
And, like an economic recovery, there's no specific piece of data that will signal that things are significantly better in the credit markets. Rather, investors will need to see prolonged, steady improvement on various fronts -- bank-to-bank lending, lending to businesses and consumers, and investment in corporate debt such as commercial paper -- to get a sense that credit has returned to a healthier state.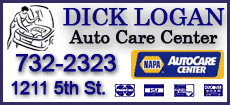 Confidence in the lending business grew a bit Tuesday as the U.S. government said it would spend $250 billion of its $700 bailout plan on buying stock in nine major banks, after European governments announced a similar move Monday to recapitalize their own banks. The actions helped bank-to-bank lending rates tick lower, and bring some optimism back to the stock market.
"We are seeing an improvement. It's still frayed, but not as dark as it looked last Friday," said Mark Zandi, chief economist at Moody's Economy.com. "I do think we're making some progress here, and hopefully this is just the beginning."
To be sure, the clogged credit markets are still squeezing businesses, municipalities and individuals.
Domino's Pizza Inc. Chief Executive David Brandon said during the company's quarterly earnings call that although things appear better now than they did last week, borrowing directly from banks has "been very tough, and that's gotten exceedingly worse during the third quarter, and I would say right now it's fundamentally shut down." The seize-up is forcing Domino's to "be creative," Brandon said, and consider offering short-term financial support to its stronger franchisees.
Meanwhile, two corporate deals this week have fallen through. French outdoor advertising firm JCDecaux SA said Tuesday that negotiations to buy Russian rival News Outdoor Group from News Corp. have ended because financing the deal would be too difficult. And on Monday, Waste Management Inc., the nation's largest garbage hauler, withdrew its $6.73 billion bid to acquire smaller rival Republic Services Inc.
In another sign of tight credit, a Tuesday report by the New York Building Congress said New York City will see its construction boom peak this year and construction jobs plunge. Metropolitan Transportation Authority spokesman Jeremy Soffin said capital projects like the Second Avenue subway line are highly dependent on access to the credit markets, while Steven Spinola, president of the Real Estate Board of New York, said fewer projects will be financed because it will be harder for developers to get funding.
And it's not going to get any easier for consumers with shaky credit to get loans for homes, cars, and other big-ticket items. GMAC Financial Services, the financing arm of General Motors Corp., said Monday that it tightened its criteria for consumer auto financing -- one of the changes was limiting purchases to car buyers with a credit score of 700 or above.