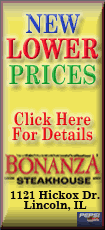 The results are better than expected. The company earned $527 million, or 11 cents per share, compared with $3.4 billion, or 97 cents per share, a year earlier.
Analysts polled by Thomson Reuters expected a loss of 21 cents per share.
Results included a charge of $1.2 billion to conform loan loss reserves and a gain of $581 million related to the acquisition of Washington Mutual's banking operations.
JPMorgan is considered one of the stronger U.S. banks. The New York bank bought the deposits of Washington Mutual late last month, and acquired Bear Stearns in March.