But a Food and Drug Administration official said there is no reason to believe that University of Michigan professor Martin Philbert did anything improper.
Philbert heads an FDA advisory panel that is supposed to deliver an independent risk assessment of BPA. The FDA says the chemical is safe, but some scientists see a cancer risk, and consumer groups want it banned. Another federal agency says its risks can't be completely ruled out.
Philbert is also acting director of a risk science center at Michigan. That center received a $5 million pledge this summer from a wealthy businessman who is openly skeptical of BPA's risks. Philbert did not disclose the donation when the FDA scrutinized his finances as he prepared to take charge of the advisory panel, the Milwaukee Journal Sentinel reported on Sunday.
In an interview, Philbert said the gift was made to the university and not to him. He does not stand to gain from it, since none of his salary is paid from it, and he is only serving as director of the center temporarily. "I have complied with the letter and the spirit of the law, from the point of view of the FDA and the university," he said, adding that he refused to talk about BPA with the donor.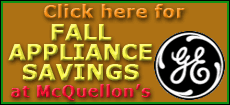 FDA spokeswoman Judy Leon said that the agency is reviewing Philbert's financial disclosures and all relevant federal regulations. Government rules require outside advisers to disclose conflicts, and the FDA bars experts with a financial interest in a company from voting on recommendations that may affect it.
"That said, we have no reason to believe that Dr. Philbert has done anything other than act in good faith on this matter," Leon said. "It is also worth noting that Dr. Philbert was not in a position to benefit."
The key question is whether a donation to a university can sway the judgment of individual faculty experts. "We have had discussions with senior Michigan officials who have reassured us that the university has strong protections to prevent donors from exercising undue influence over faculty," said Leon.
But Rep. Rosa DeLauro, D-Conn., who oversees the FDA budget, called the situation "very disturbing."