Setting the stage for re-enactment speech on Thursday
"I like to see a man proud of the place in which he lives. I like to see a man live so that his place will be proud of him." -- A. Lincoln

Send a link to a friend
[October 15, 2008] If Abraham Lincoln were able to be present at the re-enactment of the speech he made 150 years ago come this Thursday, what would he have to say? Would the modest man be somewhat embarrassed by how famous he has become, not only in America but all over the world?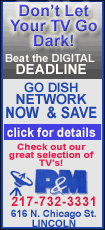 The Abraham Lincoln Bicentennial Commission of Lincoln, Illinois is presenting the re-enactment of A. Lincoln's Oct. 16, 1858, speech on the west side of the Logan County Courthouse. The event will be on the exact date and exact place of that speech 150 years ago, but instead of a two-hour speech, the program will be only about 30 minutes.

A great deal of effort has been given by all bicentennial commissioners in helping to make this event educational. Over 500 school-age children will be in attendance to learn about Mr. Lincoln's views on being free men and women. It is hoped that everyone will become more aware of their heritage and their legacy after hearing this speech.

How the event will occur: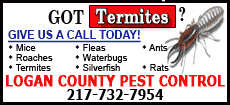 Abraham Lincoln in a horse and buggy appears on the scene, and as he steps from the buggy he is greeted by friends and officials. As he walks from the railroad station down Broadway, he will recognize and shake hands with many of his friends, including children who are there to see "Honest Abe." With handshakes and hellos, Judge David Davis and Samuel Parks will escort Mr. Lincoln to the courthouse, where a stage has been built. A welcome and introduction by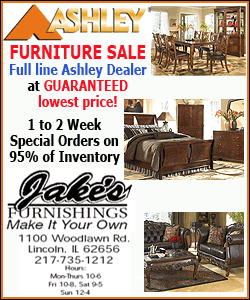 Samuel Parks (Ron Keller) leads to the remarks by Abraham Lincoln (Sean Leonard). Mr. Lincoln shows his enthusiasm and true fascination with Lincoln, Ill., in his 20-minute speech. Following his remarks, Judge David Davis (Brian Messner) will conclude the program with some closing statements.
It could not be a rally without having music. There will be costumes, singing, banners, shouts of support and a momentous occasion for all. Please plan on attending this event. The time for Mr. Lincoln's arrival is 12:30 p.m., with his speech beginning at 1 o'clock.
[Text from file received from Main Street Lincoln]