Illinois receives $3.4 million to improve rail switch stations
More on-time, faster and smoother travel for Lincoln Service

Send a link to a friend
[October 15, 2008] WASHINGTON -- U.S. Sen. Dick Durbin, D-Ill., announced Sept. 30 that Illinois has received two grants totaling $3.4 million from the Federal Railroad Administration to improve travel times and reduce delays on the Lincoln Service route from Chicago to St. Louis through Springfield. Both projects involve the installation of a new technology -- the cab signal system -- that communicates information directly to the driver that could prevent train collisions and increase track safety.
"Amtrak is breaking ridership records in Illinois and around the country," said Durbin. "(This) funding for one of the nation's most successful routes will go a long way toward meeting this new demand. I have been working closely with the Federal Railroad Administration to secure this much-needed funding for high-speed passenger rail and will continue to do so."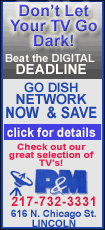 The funding is part of the Capital Assistance to States -- Intercity Passenger Rail program authorized by Congress to provide financial assistance to fund capital improvements and related planning activities necessary to support improved or new intercity passenger rail service. In fiscal 2008, Congress appropriated $30 million for the program.
The following signal improvement projects will receive matching funds from the state of Illinois and Union Pacific Railroad:
$1,850,000 in funding to install a train control system and a warning system at grade crossings on the section of the route between Mazonia and Ridgeley. The installation of the cab signal system will provide for an increase in train speed from 79 mph up to 110 mph on 120 miles of the Chicago-St. Louis corridor. This technology will provide for a reduction in travel time along this corridor by 24 minutes, supported by a safer train control system with improved reliability.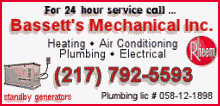 $1,550,000 in funding to replace the existing train control system with a centralized traffic control system on the section of the route between Joliet and Mazonia. The installation of centralized traffic control and cab signal technology will improve the safety of train operations between Joliet and Mazonia and provide for a 30-minute reduction in delays currently attributable to the existing signal system. Ultimately, the centralized traffic control and cab signal technology will enable Amtrak to increase train speeds up to 110 mph in sections of this corridor capable of supporting high-speed operations.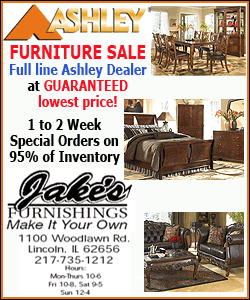 Durbin met with Joseph Boardman, administrator of the Federal Railroad Administration, on June 26 to discuss the Capital Assistance to States program and the need to update passenger rail systems in Illinois.
In late September, Durbin continued his push for better on-time Amtrak performance by leading a bipartisan group of Illinois delegation members in asking the three major freight railroads that own tracks in Illinois to create a plan to achieve an on-time performance of Amtrak trains of at least 85 percent. In a letter to the CEOs and presidents of Burlington Northern Santa Fe, Canadian National and Union Pacific, the Illinois members noted that while Amtrak's revenue and ridership has dramatically increased over the last two years, on-time performance has been only 44 percent this summer and presents a significant obstacle to Amtrak's continued success.
[Text from news release from U.S. Sen. Dick Durbin; provided by Joel Smiley, executive director, Lincoln & Logan County Development Partnership]