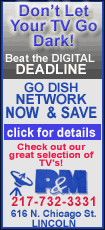 Though dipping slightly over the last several years, and expected to be stagnant for several more, the death rate of about 8.1 per 1,000 people is expected to inch significantly upward sometime in the next decade and eventually go as high as 10.9. The exact dates are tough to pinpoint because of the size of the generation and medical advances.
Experts say the mortality rate is the greatest single predictor of the industry's business, estimated at about $11 billion annually at funeral homes alone. So bottom lines are likely to bulge.
"It sounds kind of morbid, but they are looking at boom times," said Tara Olson, the owner of AllPoints Research, a marketing research firm that has worked with funeral homes to develop business plans. "They're just sort of waiting for the baby boomers to start dying off."
Because of the high startup costs of getting into the business, the surge of customers is expected to be served by roughly the same number of funeral homes as now. Dan Isard, whose Phoenix-based The Foresight Companies consults with funeral homes, says he expects the average funeral home to go from serving 120 families a year to 165, before the death rate drops off again around 2040.
"It's a good thing," he said, "but how much of a boom it's going to be is open to conjecture."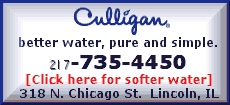 Isard and others note cremations, which generally cost less than burials, and questions about what else boomers will want could mean the amount spent on each service goes down. And it's possible that some families may turn to event planners to take care of funeral arrangements and just use funeral directors for essentials such as transporting and embalming the body.
"Other than the fatality, what's the difference between a wedding and a funeral?" he asked.
To that end, funeral directors say they try to set themselves apart with caring touches and a willingness to accommodate any type of memorial a person wants, made easier by the endless parade of products on display at the convention.