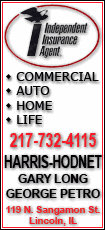 Here are some questions and answers about the Fed's beige book:
Q: What is in the beige book and how is it compiled?
A: The book primarily consists of anecdotal information from the Fed's 12 regions about trends in consumer spending, retail sales, manufacturing and real estate, among other areas. It also includes a summary of all the district reports.
The reports are compiled from interviews with business executives, economists, financial experts and other sources.
Q: What did the latest beige book say about the economy and the financial crisis?
A: It painted a pretty bleak picture, reporting slower economic activity in all 12 districts. According to the report, consumer spending dropped in most districts, manufacturing slowed and loans have become harder to get for consumers and businesses.
Consumer spending is particularly key because it accounts for two-thirds of gross domestic product -- a measure of the value of all goods and services produced within the U.S.
"A black eye from the beige book," Michael Hanson, an economist for Barclays Capital, wrote in a note to clients.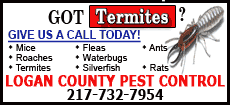 Q: Why do economists and the markets pay attention to the beige book?
A: Because it provides real-world evidence of economic trends and details that can't be found in dry statistics.
"It gives color to the picture that is too often shades of gray," said Diane Swonk, chief economist for Mesirow Financial, a Chicago-based financial services firm.
The beige book is also compiled a little more than a week before it is published, making it relatively current compared with many economic indicators, which can have a lag of a month or more.
In addition, the book is published two weeks before the Fed's Open Market Committee meets to determine whether to alter its target interest rate. So economists check the book for any information that might push the Fed to either cut or raise rates.
Barclays' Hanson wrote that Wednesday's report makes it more likely the Fed will cut rates by up to a half-percentage point during its Oct. 28-29 meeting.