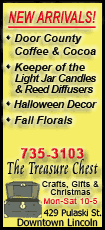 "If you look at the reports today, there is no surprise that they ran into some more credit issues," said Michael Sheldon, chief strategist at RDM Financial Group. "Overall, the long-term growth story remains a positive in the eyes of investors."
JPMorgan Chase, which bought Washington Mutual Inc. last month and Bear Stearns Cos. in March, earned $527 million, or 11 cents per share, in the period ended Sept. 30. That was down 84 percent from $3.4 billion, or 97 cents per share, a year earlier. Analysts polled by Thomson Reuters, on average, had predicted a loss of 21 cents per share.
Wells Fargo, whose pending purchase of Wachovia Corp. puts it squarely in the top ranks of U.S. banking, reported a 25 percent profit decline. The San Francisco-based bank earned $1.64 billion, or 49 cents per share, compared with $2.17 billion, or 64 cents per share, in the prior-year quarter. Analysts had expected a profit of 41 cents per share.
The reports follow that of Bank of America Corp., which surprised investors last week by announcing its quarterly results earlier than planned. The Charlotte, N.C., bank saw its profit fall 68 percent to $1.18 billion, or 15 cents per share, down from $3.7 billion, or 82 cents per share, in the same period last year. That was much lower than analysts' estimates of 62 cents per share.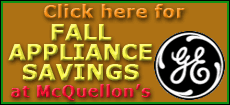 The bank also revealed plans to boost capital by selling $10 billion of stock and halving its dividend. Like JPMorgan and Wells Fargo, Bank of America has made significant acquisitions in the past year, scooping up troubled mortgage lender Countrywide Financial Corp., investment bank Merrill Lynch & Co. and La Salle Bank. These three deals are driving the need for extra cash.
Citigroup -- the last of the top four banks to report -- will release its results on Thursday.
Investors sent shares of Wells Fargo down 17 cents to $33.35 as the broader market tumbled. JPMorgan shares dropped $2.22, or 5.5 percent, to $38.49.
"JPMorgan also has a larger investment banking division that Wells Fargo doesn't have; they have additional issues that Wells Fargo doesn't have to deal with," Sheldon said.
JPMorgan's investment bank wrote down $3.6 billion from its mortgage investments and leveraged lending exposures, due largely to the troubled assets at Bear Stearns. It also boosted loan loss reserves by $1.3 billion to $15.3 billion, or $19 billion including Washington Mutual, to prepare for a worsening environment for lending.
Wells Fargo increased its credit reserves by $500 million, lowering earnings by 10 cents per share, in anticipation of higher losses in several of its consumer credit businesses. Overall, the bank took a $2.5 billion provision against potential bad loans.
Both banks took hits on their investments in Fannie Mae and Freddie Mac, which were seized by the government last month.