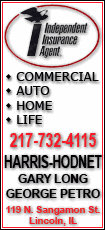 Industrial production is expected to have dropped in September, underscoring the plight of troubled auto makers as well as manufacturers of furniture, construction materials and other goods that have been hard hit by the collapse of the housing market.
The number of new people signing up for unemployment benefits last week may dip slightly but is still expected to top 400,000, a level that usually points to an ailing labor market.
Consumer prices probably will nudge up in September, but will be up sharply over the past year, further pinching Americans already smarting from dwindling nest eggs and sinking home values.
"Given the likely drawn-out nature of the prospective adjustments in housing and financial markets, I see the most probable scenario as one in which the performance of the economy remains subpar well into next year and then gradually improves in late 2009 and 2010," Donald Kohn, vice chairman of the Federal Reserve, concluded Wednesday evening.
Worries about the economy sent the Dow Jones industrials down a staggering 733 points earlier Wednesday, erasing any hopes that the convulsions that have shaken Wall Street for a month were over.
The selling spree carried over to Asia, where stocks fell sharply Thursday. Japan's key stock index plummeted more than 11 percent, South Korean shares shed 9.25 percent, and Hong Kong's Hang Seng Index was down 4.8 percent.
Benchmarks in Britain, Germany and France opened about 3 percent lower. Russia's RTS also fell back.
The plunge in stocks put the nation's economic anxiety front-and-center as the two major presidential candidates, Sens. Barack Obama and John McCain, squared off in their final debate Wednesday night in Hempstead, N.Y.
McCain used the debate to accuse Obama of waging class warfare by advocating tax increases designed to "spread the wealth around." The Democrat denied it, and countered that he favors tax reductions for 95 percent of all Americans.
Wednesday's daylong stock market sell-off came as retailers reported the biggest drop in sales in three years and as a Federal Reserve snapshot showed Americans are spending less and manufacturing is slowing around the country.
Piling up losses in a rough final hour of trading, the Dow ended the day down nearly 8 percent -- its steepest drop since one week after Black Monday in 1987. The Dow has wiped out all but about 127 points of its record-shattering 936-point gain on Monday of this week.
Earlier this week, after governments around the world announced plans to use trillions of dollars to prop up banks, including a U.S. plan to buy about $250 billion in bank stocks, the market had appeared to be turning around -- or at least calming down.
Instead, relentless selling gave the Dow its 20th triple-digit swing in the past 23 trading sessions, an unprecedented run of volatility. The Dow has finished higher on only one day this month. The loss of 733 points is the second-worst ever for the average, topped only by a 778-point decline Sept. 29.
Treasury Secretary Henry Paulson and Fed Chairman Ben Bernanke have expressed confidence that the government's radical efforts to stabilize the financial system and induce banks to lend again will eventually help the economy.
But Bernanke warned that even if the financial markets level off, the nation will not snap back to economic health quickly.