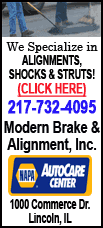 Made by Taiwan's HTC Corp., the G1 is being released Oct. 22 by T-Mobile in the U.S. and will cost $179 with a two-year contract. The device, about the size as the iPhone but plumper, will be available in black or bronze. It sports a large touch screen, and the lower smidgen of the device is angled -- the curvature seemed more stylistic than functional to me -- and sports four buttons and a trackball.
Beneath the touch screen is a slide-out QWERTY keyboard that makes the G1 feel like a grown-up's version of another device T-Mobile sells, the Sidekick. The keyboard will appeal to anyone who, like me, still prefers the feel of physical keys rather than virtual ones on the screen (sorry, Apple).
There's also an adjacent microSD card slot that comes loaded with a 1 gigabyte card. Don't lose this tiny card, because it's the storage spot for photos and songs you want to access on the G1. If you want to invest in more space, the G1 supports cards up to 16 gigabytes.
From the start, the G1 was easy to use. It includes an intuitive interface and many of Google's familiar services, like search, Gmail and Google Talk.
There's also Google Maps, which is enhanced by a built-in compass that lets you see locations in the "Street View" feature by moving the phone as you hold it.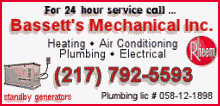 I had no trouble doing things like instant messaging my friends, searching for bubble tea stores near my apartment, and yes, making phone calls. There is a good-looking browser that is pretty simple to navigate, and the device's screen is clear and sharp.
I was more impressed with the speed of T-Mobile's 3G network than I have been with AT&T's, and noticed applications and songs downloaded fairly quickly and easily. This could change, though, as the network is still quite new and there are not many phones running on it yet. The phone also works on T-Mobile's slower but more widespread EDGE network; however, data functions aren't as zippy.
The downside of all the talking, Web surfing and content downloading is that it can quickly run down a phone's battery. The G1 promises up to five hours of talk time and nearly 5 1/2 days of standby time, but who's going to simply chat on a smart phone or let it sit gathering dust?
I gave the device a fairly realistic battery rundown -- on-and-off use of multiple functions and applications and the phone's 3G and Wi-Fi network capabilities. It's safe to say people with a serious multimedia habit will have to keep a charging cable on hand.
Early on, I noticed that the G1's main screen actually extends beyond the device's viewing area. You can access the "hidden" parts by swiping to the right or left of the screen. I used this to organize shortcuts to certain programs by type: I put all my game shortcuts on the left "screen" and kept shortcuts to things like my contacts, Gmail, browser and phone dialer on the main screen area.
A key element is the Google-run Android Market, which lets third-party developers offer add-on programs and games that you can download wirelessly to the G1. For now, downloads are free, but eventually some may cost money.