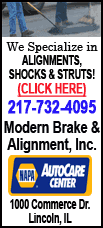 After Wednesday's dismal consumer spending report, which contributed to a 733-point plunge in the Dow Jones industrial average, investors are bracing for more troubling news. The Federal Reserve is expected to report that industrial production dropped in September, while the Labor Department is anticipated to report another uptick in consumer prices and only a slight decline in applications for unemployment benefits.
Ahead of the market's open, Dow futures rose 86, or 1.01 percent, to 8,600. Standard & Poor's 500 index futures rose 7.30, or 0.81 percent, to 910.60, and Nasdaq 100 index futures rose 7.50, or 0.61 percent, to 1,236.50.
Trading is apt to be volatile after the Dow's 936-point rally Monday and its massive loss Wednesday. The violent swings have arrived after the index's worst week ever, during which Wall Street shed about $2.4 trillion in shareholder wealth.
While the credit markets are performing better than they were last week given several unprecendented actions by governments around the world -- including the decision to buy stakes in private banks -- they are hardly healthy.
Treasury bills, considered the safest assets around, remained in high demand. The three-month Treasury bill on Thursday was yielding 0.23 percent, only modestly higher than 0.20 percent on Wednesday.
In Asian trading, Hong Kong's Hang Seng Index lost 4.8 percent, and Japan's Nikkei index dropped 11.41 percent, following the pattern of trading in the U.S. In morning trading in Europe, Britain's FTSE 100 fell 3.05 percent, Germany's DAX index fell 2.08 percent, and France's CAC-40 fell 3.47 percent.