Graue Inc. to unveil new vehicle sales website

Send a link to a friend
[October 16, 2008] It's been about six months ago that Ryan Hensley took over the Internet sales manager position at Graue Inc. in Lincoln. In that time Hensley has already improved the functionality and versatility of the automotive dealership's website. But now, a new version of the website is slated to be unveiled in early November.
At www.graueinc.com currently, one can browse the entire selection of hundreds of vehicles online, with the ability to inquire about specific vehicles via e-mail. There are generally nine to 15 photos of each vehicle on the site, taken from all angles, and virtual tours are available with some vehicles.
Interested buyers can also complete a financial application online on the website's secure server. The new version of the website will retain these features and add more. The upcoming site will have a "new look and functionality -- it will let people view our cars better and get more info on them," says Hensley.

Indeed, Hensley should know, gaining his experience in online auto sales and promotion from working in Internet car sales at Fort's Toyota in Pekin. Hensley, now age 24, grew up around computers and has worked in the automotive business over the past four years. He hails from Washington, Ill.

Hensley handles the IT (information technology) duties for Graue, including networking, online e-mail inquiries, website updates and site management. He is working with a professional Web design firm to give the site its new look, and then it will be back to the ever-changing maintenance on the site to keep it current, which is essential in the fast-paced automotive sales business.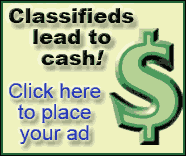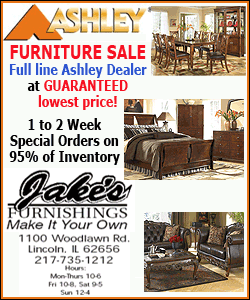 The entire inventory of new and used vehicles will be maintained as always online, and the new website will allow viewers a better system to browse the vehicles, and even make an offer or get a quote. In addition to online credit applications, there will also be sales and service advertisements to print and use.
Car buyers can purchase Graue vehicles at AutoTrader.com, and sometimes specialty vehicles are also listed by Graue on eBay. Hensley's strategy is to increase use of the dealership's site by making it more user-friendly and providing more features. The company advertises the website locally and on the Internet.
Hensley is optimistic about the car industry, noting that at Graue, truck sales are still strong and car sales remain steady. "The economy is bad, but people still have to have cars," he said. And now you can find them and even buy them online at www.graueinc.com.
[By GEOFF LADD]