Mr. A. Lincoln makes his way from the station to the courthouse square.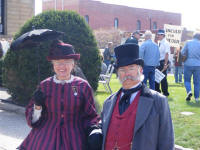 Some of Lincoln's notable residents turn out to hear Mr. Lincoln speak.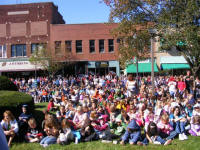 Among the multitude were hundreds of schoolchildren.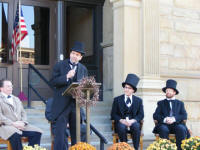 Mr. Samuel C. Parks takes forever to introduce Mr. Lincoln.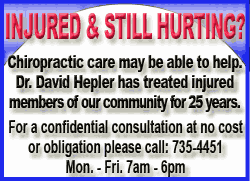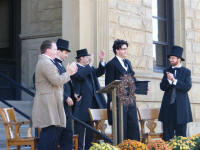 Mr. Lincoln addresses the throng of supporters.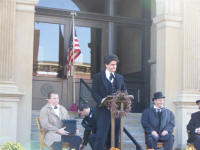 Mr. Lincoln retorts to a Democrat up to no good during his speech.